The Pico Propane and Fuels Difference
Outstanding service, support, and supply all year long.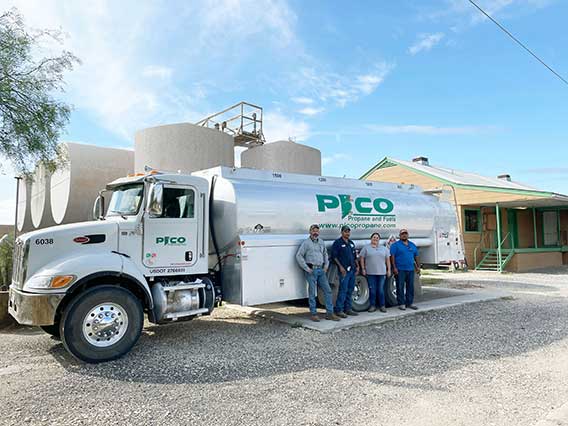 What is now Pico Propane and Fuels began in 1986 in South Texas. Over the years it has increased the number of products and services it offers and enlarged its service area, which now stretches from southeastern New Mexico to the Gulf Coast of Texas.
But with all that growth, the foundation of Pico remains our dedication to prompt, reliable, courteous service and the best quality of fuels for our customers. With us, you get:
Our dedication to service starts with leadership and employees who uphold daily our high standards for providing safe, dependable fuel delivery and service. We strive to provide outstanding value, service and support to our full spectrum of customers and employees.
Ready to learn more about what Pico Propane and Fuels can do for you? Contact us today!