Enjoy No-Hassle Wireless Tank Monitoring!
Written on: June 22, 2021
We Make It Easy To Avoid Run-Outs!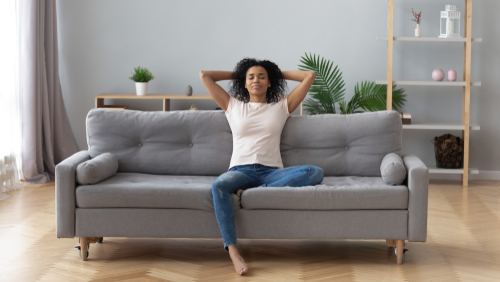 When it comes to reliable propane delivery down here in Texas and New Mexico, you simply can't beat Pico Propane and Fuels!
Most of our customers love our Keep-Full automatic delivery service. Why? Because it's one less thing they must worry about! If you're not familiar with automatic delivery, here's a crash course for you: Pico Propane will review your propane usage history and calculate that alongside the current weather conditions to accurately know when you need more propane and schedule a delivery before you run low. No need for you to call or check your gauges!
Some folks, however, want even more precision with monitoring their propane supply. For them, we have a great solution. Wireless propane tank monitoring! We'll install a small, wireless device right on your tank. It will—via cellular data and/or WiFi—transmit the exact tank levels so we know exactly how much propane you have, 24/7/365, and know exactly when you need more propane and get a delivery out to you.
If you use a propane whole-house backup generator, it's absolutely essential to make sure that you have enough propane for power outages, whether it's troubles with ERCOT's electric grid, a hurricane, or an ice storm like the one that hit the majority of Texas residents earlier this year.
Do you have income property or perhaps own a short-term rental? Our wireless propane tank monitoring helps you track propane usage from wherever you are, so you know that your property will always have the propane it needs for your tenants.
You don't have to lift a finger to have this peace of mind!
How Does Wireless Tank Monitoring Work?
When considering how much propane you need, it's important to think about when and why your usage might vary. For example, if there is a cold snap outside it may force you to use your home heating system for longer than expected.
Those spikes in usage can make you nervous that you won't get a propane delivery in time and your supply will run out.
But with wireless tank monitoring, this concern is eliminated because both you—and us here at Pico Propane—know exactly how much propane you have at any given time. You can even check your propane tank gauge levels anytime, anywhere, with our mobile app! It's available on both the Apple Store and Google Play.
Contact us today to enroll in wireless propane tank monitoring—it simply couldn't be easier!
Pico Propane and Fuels—Texas & New Mexico's premier propane delivery, fuel supply & system services provider!