Adding a Whole-House Backup Generator
Written on: January 17, 2022
3 Key Benefits of Investing in Backup Power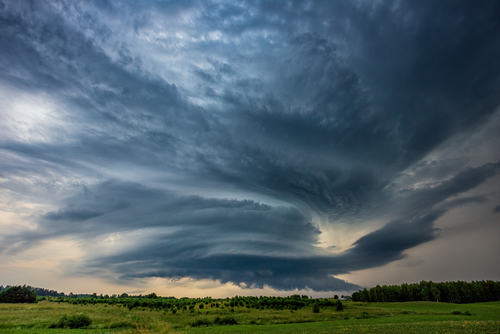 There are plenty of reasons we're happy to have 2021 in the rearview mirror, and the power outages brought on by winter storm Uri are one memory we don't want to relive. Those catastrophic blackouts accompanied by historic low temperatures tragically resulted in more than 200 deaths here in Texas, and while extreme weather was the trigger, an ill-prepared power grid contributed to the devastation.
Even if Uri was a 100-year event, Texas and Southwestern Louisiana are regularly threatened by hurricanes, and as weather patterns continue to be unpredictable, we're seeing more tornado activity, as well as extremely high and low temperatures. That means it's more important than ever to be sure you're prepared for more frequent or extended outages. Here's why a whole-house propane generator is the smartest investment to protect your home and family.
1. Boost the Value of Your Home
Sure, a portable generator is less expensive out of the box, but it can cost you a lot more in the long run. Just keeping it full during an extended outage will add up quickly, not to mention potentially having to wait on long lines for more fuel.
On the other hand, according to Consumer Reports, a properly installed whole-house generator can increase the value of your home by as much as 5%. That's a great return on your investment, even before you even have reason to use it.
2. It Will Save You Money
A power outage lasting anything more than an hour or two can quickly shift from inconvenience to crisis—and an expensive one, too. A whole-house generator will help you save money, even before the power goes out. Here's how.
Lower home insurance costs. Many insurance plans will offer discounts on your homeowner's insurance plan if you install a standby generator. That's because, like a security system, a generator helps protect your property.
Replacing your food. Refrigerated food can start to go bad after only four hours without power. And that's if you don't open the fridge. Frozen food can last a little longer. With a standby generator, your food is safe—and you don't have to worry about lines at stores to get supplies, nor the cost of replacing the contents of your refrigerator or freezer.
Depending on the cause of the outage, "camping" at home may not be an option. The cost of a hotel room—if you can find one—is another expense you avoid with a standby generator.
If more record lows lead to frozen and burst pipes, the repairs can cost up to $10,000—or more. And you may also need to remediate mold if there's extensive water damage. A whole-house generator can prevent those expenses.
3. Peace of Mind is Priceless
As an investment, a whole house generator makes a lot of sense. Knowing your home and loved ones will be safe, even if you aren't home when the power goes out, is priceless. With a portable generator, someone strong needs to wrestle the unit out of the garage and get it set up and started, messing with fuel, possibly in the dark or in treacherous conditions. With a standby generator, as soon as the power from the grid goes out, your unit turns on automatically—and without damaging your home's electronic equipment or appliances.
Security systems protect your property even if no one is home.
Medical equipment keeps running.
Heat or air conditioning, water, lights, stove and refrigerator mean you can shelter in place.
Even if we don't see another winter storm like Uri for decades, it exposed the weakness of our local grid system. Our area is prone to extreme heat in summer, not to mention the threat of hurricanes along our coastlines. The pros at Pico Propane and Fuels can help you determine the best size generator for your home, your needs and your budget—as well as answer all your questions.
Contact us today for more information. We're standing by and ready to help!