What's So Great About Automatic Fuel Delivery?
Written on: March 14, 2022
Eliminate Run-Out Worries for Good!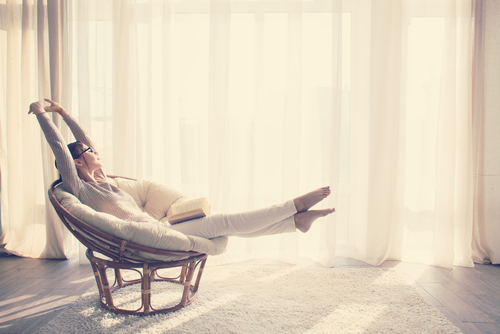 If you've ever run out of propane, you know what a hassle it can be. There's the inconvenience, of course. But there's also the need to pay for an emergency fill up—as well as a leak test for safety purposes. And even if your tank isn't completely empty, you'll have problems. When propane levels get too low, air can get into your heating system, which can lead to expensive damage. That's why, in general, you shouldn't let your tank's propane level go below 20%.
It's also why signing up for our Keep-Full automatic delivery plan is so great. It lets you cross the job of scheduling propane deliveries off your to-do list while eliminating the worry of a run-out.
How Does Keep-Full Service Work?
We use a proven industry method to calculate your propane use. How so? Our computer algorithms look at your past usage levels alongside the real-time temperatures and weather patterns to make sure we fill your tank on time, every time. Usually, that's when your tank is about one-quarter full.
Since our calculations are based on your average usage, it's important for you to let us know of any changes that would result in a big shift in propane use. This might include, for example, an extended vacation, more—or fewer—people living in your home or spending time at home all day or adding new propane appliances or hearth products into your residence that can change your propane usage.
What's even better? Our Keep-Full service is free, no contracts or extra charges.
Wireless Tank Monitoring is Even More Beneficial!
If your usage fluctuates a lot—which can happen with second homes, or when you have appliances or equipment that you don't use regularly, like pool heaters or fireplaces, or if the number of people living at home changes—it can be hard to predict your usage. You could benefit from a wireless tank monitor!
Wireless tank monitors track the level of propane in your tank in real time and transmit your usage levels via wireless cellular technology. When the tank gauge reaches a pre-set level, the monitor alerts us—and you—directly. So, if you're a will-call customer, the convenient app will alert you when it's time to schedule a fill-up.
The monitor includes complementary wireless mobile app, giving you even more control and insight. Use the app to easily track your exact levels at any given moment and adjust your monthly energy consumption to save on energy costs in the process. It's quick and easy to install, and we can have you set up and ready to go in a matter of minutes.
Contact us today to find out more about the benefits of Keep-Full automatic delivery service and wireless tank monitoring and how we can get you set up—100% hassle-free!