How Can I Avoid Costly Water Heater Repairs?
Written on: February 7, 2022
Learn About Your Water Heating Equipment, Available Options, and More!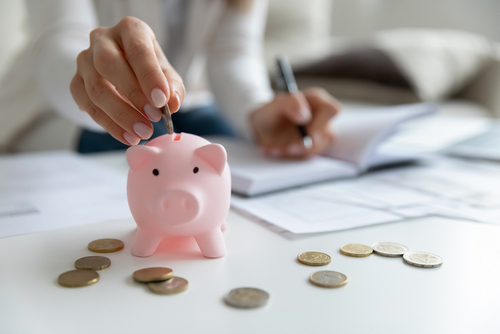 Do you lose sleep at night thinking about your anode rod? Probably not—you may not even know what it is! But if you have a "traditional" tanked-style water heater in your home, it should be known that the anode rod is the hero that protects your tank from corrosion.
Further, you should think about checking it—and likely replacing it—at least every few years. After all, corrosion is one of the main culprits that can cause your water heater tank to rust, develop leaks, and eventually fail. Ensuring the health of the anode rod is the best way to prevent that.
What Exactly is an Anode Rod?
But what's an anode rod exactly? It's a steel core wire surrounded with aluminum, magnesium or zinc that mounts inside your water heater tank and draws the corrosion process to itself rather than the tank lining. If the rod remains intact, your water heater tank will largely be protected from rusting. Eventually, however, the anode rod will degrade to the point that it will no longer protect your tank.
Typically, an anode rod will last at least a few years, but it can depend on factors such as your water's acidity and how much water you use. If you use a water softener, it can reduce the lifespan of your anode rod by more than half. Regular maintenance is a good way to keep track of your anode rod and if it needs to be replaced. That's one way to protect yourself from water-heater repairs.
Upgrading to a Tankless Water Heater
If you don't want to think about your anode rod, consider upgrading the benefits of upgrading to a tankless water heater! Because there's no tank, there's no need to worry about corrosion or rust, so there's no need for an anode rod from the onset.
Tankless water heaters have countless other advantages too. They can help cut your water heating costs by nearly 40 percent, without depriving you of hot water for your shower, bath, washing machine, or dishwasher. That's because tankless water heaters give you endless hot water—whenever you want it. Tankless water heaters use an electric pilot and a hot propane flame to heat water instantly on-demand. There's no tank, so it can't hit empty!
Want to learn more about the benefits of a tankless water heater? No matter if you're a builder, architect, remodeler, or homeowner, our staff will thoroughly discuss with you what you're looking for so you can find the best option for your needs, and your budget. We offer several different models from top-name brands like Rinnai and Navien! Enjoy energy efficiency and all the hot water you need with a new water heater. Contact us today to get started.