Local & Reliable Commercial Fueling Solutions
Written on: September 5, 2022
Pico Propane and Fuels is Texas and New Mexico's #1 Provider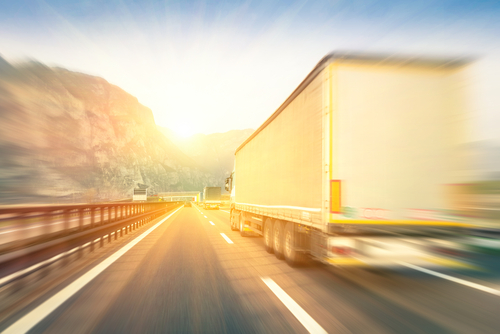 When it comes to commercial fueling services in Texas and eastern New Mexico, Pico Propane and Fuels has the experience and knowledge to rise to any challenge. From oilfield services to agriculture businesses, from propane for industrial applications to diesel fuels for aviation, and more, our committed commercial team is standing by to support your business.
Agricultural Propane Supply and Services
Let us show you how propane for your agricultural business is better for the environment—and your bottom line. Compared to other heating fuels—including electricity—propane:
Heats quickly and burns cleanly.
Leaves a smaller carbon footprint.
Costs on average 2.5 times less per Btu than heating with electricity, according to the U.S. Department of Energy.
Delivers consistent heat ideal for warming livestock barns, hatcheries, and greenhouses.
Is nontoxic and can't harm soil or groundwater.
Is extremely safe, with a very narrow range of flammability.
Clean-burning propane can power much of your landscaping and agricultural equipment, from commercial mowers to irrigation engines. Propane puts less wear on equipment, keeping it out of the shop and keeping your operations running smoothly. We offer several propane solutions for businesses and equipment such as:
Mowers
Irrigation equipment
Flame-weeders
Crop drying
Greenhouse and barn heating
Propane Forklifts and Exchange Solutions
Warehouse management, construction, and industrial facilities rely on forklifts. Let our team show you why propane-fueled forklifts will keep your operation running smoothly with less downtime!
Propane-fueled forklifts can be used outdoors in wet conditions, unlike electric-powered forklifts. Plus, refueling is quick and easy with replaceable cylinders. Recharging, on the other hand, takes equipment out of service for hours, slowing down operations. Best of all clean-burning propane is better for the environment and your bottom line.
Local or On-Site Fleet Fueling Services
Whether you need to fuel delivery vans, construction vehicles, or farm equipment, when it comes to keeping your fleet on the road or on the job, Pico provides the same superb and attentive customer service to our commercial accounts as to our residential clients.
Our on-road and off-road fleet-fueling services are convenient and dependable for trucking, construction, and farm equipment. Take advantage of fast, convenient fleet fueling services or save time and money with on-site fueling and bulk diesel and gasoline delivery services. We readily offer fuels such as:
Premium diesel
Premium gasoline
Off-road diesel
Oilfield Services
When it comes to oilfield jobs, versatile propane is a cost-effective choice. Our commercial services division is geared to be a full-service partner with options for all your industrial fuel needs. Whether it's degassing storage tanks and cleaning ocean-going vessels to tank cleaning and purging, or working with thermal oxidizers or vaporizers, we'll get the job done right. We can also handle:
Power wells, submersible pumps, oil- and water-heating equipment, and drilling rigs.
Temporary heating in outdoor work areas.
Propane-fueled backup generators will safely keep your systems running when you are off-grid.
Satellite tank monitoring is ideal for oilfield locations, or any off-grid location.
Full range of commercial oils and lubricants for equipment maintenance.
Enjoy a Dual-Fuel Provider You Can Trust—Give Pico a Call Today!
We understand the region's unique needs and we are here to assist you with local customer service and technicians who can keep your business powered and running smoothly. Whether you're a big business, a mom-and-pop operation, or something in between, we'll work to provide you with top-quality fuels delivered with safety first and foremost in mind. And with Pico, you'll enjoy expert service by our commercial fuels professionals all year-'round.
Contact us today to see how our commercial propane and fueling solutions can work for you.