Your One-stop Shop for Commercial Fuels
Written on: April 4, 2022
If You Need a Local Partner for All Your Liquid Fueling Needs, We Can Help.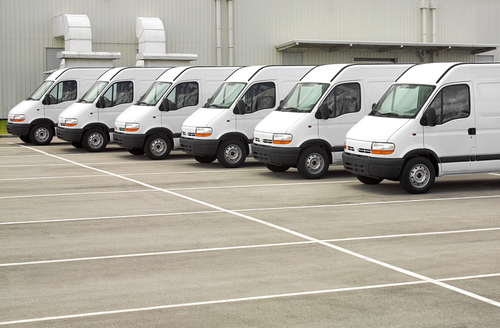 There are countless reasons businesses throughout Texas and southeastern New Mexico make Pico Propane and Fuels their preferred partner for all their commercial liquid fuel needs. It starts with our reputation for reliability, which we've built since our founding in 1986. In that time, we've also grown our commercial business to become a one-stop resource for all your fueling needs. Our supply ranges from propane to kerosene to biofuels to lubricants; Pico can deliver it all!
But nothing beats our commitment to providing the same superb and attentive service to our commercial accounts as to our residential customers. Easy ordering and on-time deliveries let you keep your focus on your business and your fleets operating at maximum efficiency.
Here are all the ways we can help you with your industrial lubricants, motor fuels and fleet fueling needs:
On-Road and On-Site Fleet Fueling
Our on-road and off-road fleet fueling services are convenient and dependable for trucking, construction, and delivery business needs.
On-site fueling and bulk gas and diesel delivery services help save time and money. We work with your team to ensure an optimized delivery schedule, and offer wireless tank monitoring, too.
87 octane gasoline
E10 gasoline
Non-ethanol gasoline
On road diesel
Off-road diesel
Signature Blue Bird Diesel Exhaust Fluid
Wholesale gasoline
Biodiesels Supply and Delivery
What's biodiesel? It's a cleaner-burning fuel that puts less wear on your equipment and vehicle engines—while also producing far lower emissions. It's an environmentally friendly blend of renewable fuels including plant and vegetable oils, recycled restaurant oils, and animal fats, with diesel.
We deliver the only EPA-designated advanced biofuel in commercial-scale production in the United States. And as the region's leader in blended biodiesel delivery and service, the pros at Pico can show you how to take advantage of this fuel, and possibly earn tax breaks, or incentives for using alternative fuel.
Industrial Lubricants and Oils
Our full range of products ranges from heavy-duty engine oil to industrial gear oils and industrial lubricants including top-of-the-line oil and grease for all types of manufacturing and industrial applications, automotive, aviation, and special equipment needs:
Conventional motor oils to reduce friction and overheating
Synthetic motor oils for extreme temperature environments
Hydraulic oils to boost to your machinery's power
Food-grade lubricants for your processing and packaging equipment.
Grease products for a range of machinery and industrial applications
Engine oils for automotive needs
Kerosene Fuel Delivery
Kerosene is used all over the world for heating, lighting, cooking, aircraft fuel and more. Our experts will discuss your kerosene needs and craft a customized delivery plan for your business, whether you opt for our Keep-Full automatic delivery service or will-call service which guarantees delivery withing 48 hours.
We're Standing By…Ready to Serve You
Pico Propane and Fuels is proud of our commercial and business partnerships. We're committed to delivering real value that goes beyond competitive prices. Our clients turn to us for advice as well as dependable, on-time service.
If you're looking for a local partner in the Texas or New Mexico area who understands your needs, contact us today. We'll be happy to show you the difference we can make.