Business-to-Business Commercial Propane Solutions in Texas and New Mexico
Propane is a great choice for your local commercial business operations.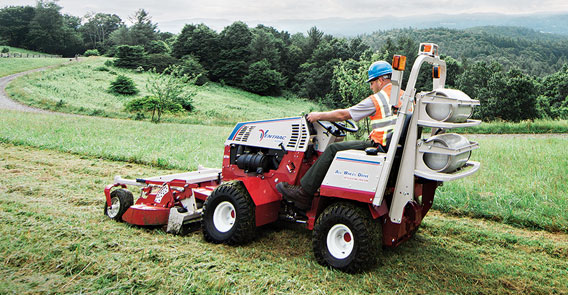 A diverse range of businesses in Texas & New Mexico depend on propane for their success and continued growth.
Pico Propane and Fuels understands the needs of businesses like yours and offers customized propane services to make sure you always have the propane you need.
In addition to offering reliable propane delivery with volume discounts, we also install and service propane tanks. Here are just some of the successful commercial uses of propane:
Propane for Restaurants
Professional chefs prefer cooking with gas, because it offers high heating, flame for grilling and broiling, and precise and instant temperature control for better results. With propane, they can get all that at their restaurant—without having to be connected to a natural gas line.
And it's not just restaurant kitchens that use propane to deliver large volumes of food at a high quality. So do commercial kitchens at event centers, banquet halls, nursing homes, assisted-living facilities, schools, catering businesses, churches and more.
Propane for Hotels & Hospitality
Hotels and resorts don't just limit their use of propane to their kitchens.
Propane provides reliable, even heating for guest rooms and event or conference rooms. It also powers large commercial dryers that get the laundry like sheets and towels dry faster, with better energy efficiency and fewer wrinkles.
And propane can be used for outdoor heating and lighting to create a warm, comfortable ambiance.
Propane for Landscaping & Outdoor Fleets
Propane gives your landscaping business a competitive edge. It can run trucks, mowers, trimmers and other equipment while outperforming gasoline in almost every way. 
Propane typically costs less than gasoline and, unlike gasoline, is not taxed by the government.
Refueling with propane is safer, faster and easier than with gasoline. Just swap an empty cylinder for a full one and your equipment and employees are back on the job! And because propane burns so much cleaner than gasoline, you'll have less wear on your equipment. Fewer repairs and a longer life span save you big bucks!
Propane Powers Businesses of all Shapes and Sizes!
When your business needs propane, you can count on the dependability and expertise of Pico Propane and Fuels! Contact us today to learn more about our commercial propane services.