Is a Community Propane System Right for Your Development Project?
Written on: December 19, 2022
5 Reasons Community Propane Will Boost Value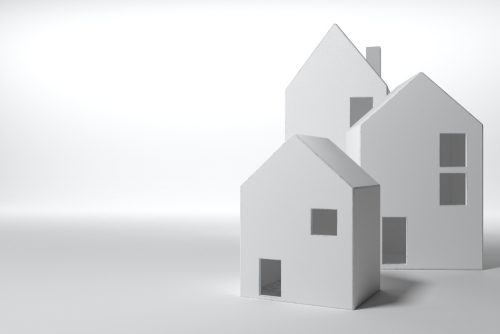 If you're a builder or developer, you know how important it is to offer the right features in your projects. Gas—particularly for cooking—is highly desirable, but many homebuyers don't know about how cost-effective propane can be, particularly with current volatile energy prices.
You're in a unique position to introduce new homeowners to all the benefits of propane from appliances to hot water supply to propane-fueled outdoor enhancements. Savvy homebuilders and architects know they can make their projects stand out with the performance, versatility, and efficiency of propane.
What Are Community Propane Systems?
Community propane allows you to deliver propane gas to multiple homes via a network of underground pipes feeding off a large tank or tanks installed above or below ground in a low-visibility common area. Each home is connected to the system with individual meters, so homeowners only pay for the propane they use. They get billed directly by the propane provider, but unlike with an individual tank, they don't have to worry about ordering fuel or running out. It's effectively like a private natural gas system.
5 Reasons Community Propane Will Benefit Your Next Project
Extending natural gas lines to the area is expensive. Unless you're building in an area where the infrastructure already readily exists, extending natural gas service to your location can be prohibitively expensive. It can cost as much a $1 million per mile in some markets.
You're building multiple residences. For a single home, an individual tank makes sense. But with multiple buildings, a community system offers more flexibility, particularly with smaller lots, as well as efficiencies of scale.
Added value for you—and homebuyers. In most cases, a community propane system is more cost-effective for you, giving you a better return on your investment. At the same time, the premium features you can offer buyers extend beyond cooking to fireplaces, tankless water heaters, laundry equipment, out-door kitchens, as well as back-up generators that will keep power on even when electric lines are down. These can make all the difference to first-time buyers, or even the savviest homebuyers out there.
Improved aesthetics. Individual above ground propane storage tanks can detract from curb appeal. Especially on smaller lots, it's hard to place them unobtrusively. With a community system, tanks can be placed in an inconspicuous area, close to other mechanicals or infrastructure.
Meet green building standards. More and more home buyers are looking for new construction that tick's boxes including energy-efficiency and eco-friendly and sustainable materials. Propane doesn't produce significant carbon dioxide; in fact, propane is approved as a clean fuel source by the US Government.
Pico Propane and Fuels—The Local Experts in Community Propane Systems!
If you'd like to learn more about the benefits of community propane, talk to Pico today. We've partnered with builders and developers throughout Texas and New Mexico to develop systems in their projects that deliver value and performance along with the amenities homebuyers demand today.
We'll work with your team to develop the best site plan, navigate permits, even tap into incentives. And we'll be there for your residents, with reliable service from day one. Contact us for more information today.