Converting Your Home to Propane Gas Power
Written on: August 9, 2021
Pico Is Here To Help Make Your Switch to Propane Easy—and Hassle-Free!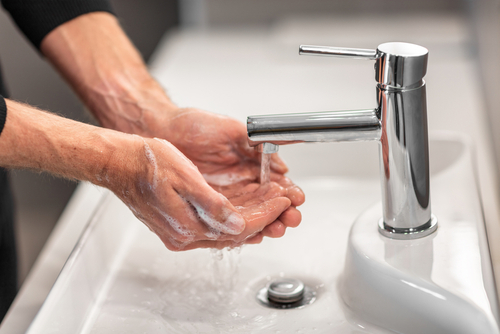 If you're looking for a safe, reliable, versatile, and efficient energy source for your home, look no further than propane!
If you currently utilize natural gas or electric power in your residence, it should be known that converting your home to propane is not as daunting a task as you may think. In fact, it can be done in just a few days with minimal disruption.
What's better? Pico Propane can help you through every step of the propane conversion process. We'll work with you one-on-one to gather important information from you, such as the size of your home and just how you'll use propane—from full home systems down to supplemental appliances and future investments or renovation ideas. Once we take all this into account, we'll implement an easy, hassle-free plan that will have you enjoying your propane-powered home in no time!
The Distinct Advantages of Propane
Propane is great for heating your home, as it provides ample, efficient warmth. But that's not all it can do in your home!
Propane gas cooking offers the precise, instant temperature control that you need to cook with ease. Whether it's a Sunday brunch or a weeknight supper—propane makes it better than any electric or charcoal (grill) counterpart ever could!
Make laundry day easier with a propane clothes dryer that dries your laundry 25% faster than electric dryers while also minimizing wrinkles.
If you want a fast, efficient water heater for your home, then propane is the way to go. By investing in an on-demand tankless propane water heater, you'll get all the hot water you need—whenever you need it!
Propane can heat your pool, spa, patio and outdoor deck space as well as power outdoor lighting. Additionally, we can be hooked up your propane grill to your home's propane supply, so you never have to worry about running out of propane again.
Choose Pico Propane for Propane System Installations—and So Much More!
Fuel your home with propane from Pico! You can ensure that you'll never run out of fuel with us. With our Keep-Full automatic delivery and the option to monitor your tank wirelessly, you can be sure that we'll make a propane delivery to your home before you ever run low.
By choosing propane power, your fuel supply is right there at your home. You're no longer at the mercy of the infrastructure of natural gas or electric utility companies. That gives you security and peace of mind—especially if temperatures drop again into a deep freeze like they did this past winter!
Pico is a local, full-service propane company. We not only provide dependable propane delivery, but also expert propane tank installation, affordable propane tank leasing, and installation and service of a wide range of propane appliances including water heaters, fireplaces and hearth products, outdoor living products, and whole-house backup generators, too. You need it? We got it!
When it comes to propane for your home, you can't beat Pico Propane for knowledge, reliability, and service! Become a customer today and experience the difference we can make for you.