Who benefits from a standby generator?
Anyone who hates being in the dark with no HVAC and no way to charge their phone and other electronic devices will love the comfort and security that comes with having a whole-house standby generator. However, some folks need that comfort and security even more. Here are some examples:
People who use electric-powered medical equipment like CPAPs, BiPAPs, electric wheelchairs, lifts, oxygen concentrators, home dialysis, infusion or feeding equipment and home hospital beds
Remote workers who depend on laptops and other electronics to do their jobs
People who have multiple refrigerators or freezers to store large amounts of food, including game hunters, farmers, large families and warehouse club shoppers
Parents who homeschool and use online learning programs for their children
What kinds of generators are there?
There are four main types of generators.
Standby generators: These are the primary generators that Pico installs and services. They are permanently installed in one spot and automatically begin to power your home when they detect an outage.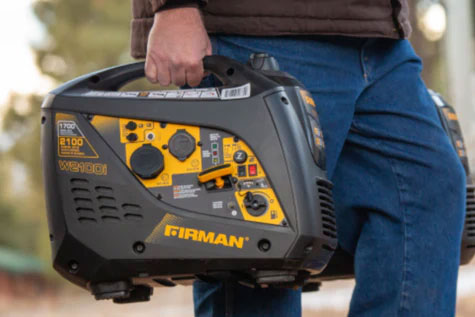 Portable generators: These commonly run on propane, diesel or gasoline and provide power to a limited number of items, making them ideal for camping, RVing and outdoor work. Pico also provides portable generators.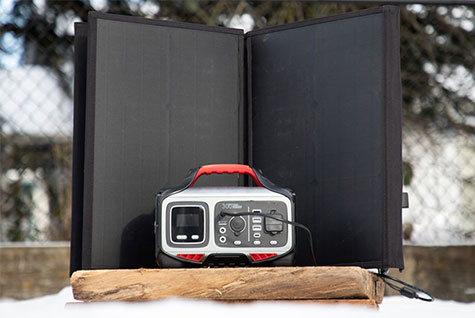 Solar generators: These are large batteries powered either by sunlight or by charging from an electrical outlet. They are lightweight, portable and best used as a short-term option for a few items.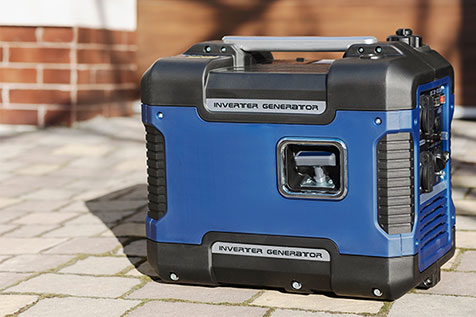 Inverter generators: These are portable power sources that adjust their output according to demand, seamlessly increasing and decreasing as required. An inverter generator has advanced exhaust systems, ensuring quiet and efficient operation while conserving fuel. They are frequently used for electronics and computers to protect against power surges.
What is a standby generator, and how does it work?
A standby generator, also called a whole-house backup generator, lives up to its name by patiently waiting until you need it. Within a matter of seconds after a power outage, it effortlessly supplies electricity directly to your home's electrical circuit breaker box. And once power is restored, the generator automatically shuts off, ensuring seamless operation.
One of the advantages of propane standby generators is their versatility. You can use them regardless of your location. Moreover, you won't have to depend on a natural gas utility and its infrastructure. With a propane standby generator, you can conveniently store your propane supply in a tank right at your home. This ensures a reliable power source whenever the need arises.
Another advantage of standby generators is that they supply uninterrupted power whether you're home or not. Unlike portable generators, there's no need to endure the cold or deal with tangled extension cords. With a larger fuel supply, standby generators offer extended power. Additionally, they are positioned at a safe distance from your home, eliminating the risk of carbon monoxide poisoning associated with portable generators.
Standby vs. portable generators
There are pros and cons to consider when choosing between a portable generator and a whole-house standby generator. Which factors are pros and which are cons depends on your personal situation, needs and budget. We've put together some factors to consider so you can make a more informed decision.
| | | |
| --- | --- | --- |
| | Standby | Portable |
| Cost | $2,000 – $5,000 | $400 – $1,500 |
| Ease of use | It turns on automatically when the power goes out, even if you are not home. | You must go outside to turn it on. |
| Fueling | Connected to a large, permanently-installed propane tank | Gasoline, diesel or propane from a portable cylinder |
| Power | Can provide power to entire house | Selected rooms and/or appliances |
| How long it provides power | Up to one week | 18 – 24 hours |
| Safety | Installed a safe distance from your house, windows and vents | Can cause carbon monoxide buildup when used indoors or in covered areas like porches, garages or carports |
How much power do I need for my standby generator?
Whole-house standby generators come in sizes from around 5 kilowatts (kW) to 48 kW. The higher the kW, the more power the generator provides.
When selecting a standby generator for your home, the power requirements are more important than the size of your house. It's not about the physical dimensions but rather the amount of power needed to meet your specific needs. Factors affecting this include whether you use gas or electricity for home heating and water heating, which impacts your energy demands from a generator. Beyond considering your specific usage needs, you can also refer to your energy bills to gauge the average daily kilowatt usage. This will provide you with valuable insights to determine the appropriate generator size for your requirements.
This table gives you an idea of generator sizes, price ranges and their applications so you can get a better sense of what you may need for your home. We'll go over your objectives for your propane standby generator, and at Pico, installation is always included in the price.
| | | |
| --- | --- | --- |
| Generator kW | Average price range* | Applications |
| 5 kW | $500 – 800 (portable) | Refrigerator, lights and small appliances like a coffeemaker or slow cooker |
| 7.5 – 10 kW | $1,000 – $2,000 (portable) | All of the above along with a furnace fan, window air conditioner, well pump and additional outlets |
| 10 – 14 kW | $8,000 – $12,000 (standby) | All of the above along with small central air conditioner and water heater |
| 18 – 26 kW | $15,000 – $19,000 | Essential appliances, electric range, multiple central air systems and multiple window A/C units |
| 30 – 38 kW | $22,000 – $28,000 | For larger homes, all appliances along with water heating and HVAC system |
| 48 kW | $30,000 – $38,000 | Power to the entire home (whole house 200A power), including HVAC system (also used in light commercial applications) |
| 60 – 150 kW | $40,000 – $65,000+ | Primarily used in commercial settings with larger HVAC systems (also used in large estate homes with over 200A service) |
*Average prices include installation and vary based on the location of the unit in relation to electrical and gas connections, as well as propane tank size. Please schedule a site visit to get an accurate estimate.
Doing the calculations to ensure your generator is the right size for your needs is where having the experts at Pico comes in handy. We'll review your requirements, whether it's simply the lights and fridge you want powered or the whole house, including your HVAC and security systems.
If you want an idea of what you may need, Kohler offers a generator calculator.
How much does standby generator installation cost?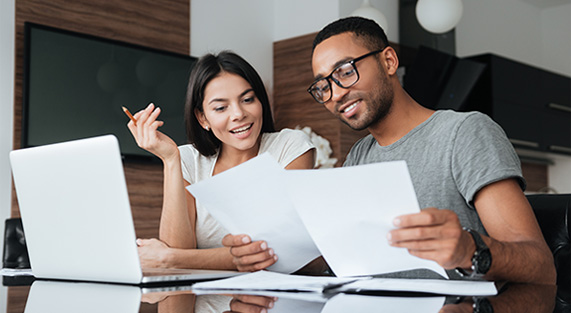 Generator Financing
A standby generator is a major investment in your home and your family's safety and comfort. Pico can help you with that. We offer fair, competitive and transparent pricing.
We also ensure you get any available manufacturer rebates or specials for your standby generator.
The primary expense is the generator itself. The table above shows a price range for the size of generator you need for your home. The national average price range for a generator is between about $1,500 and $8,500.
However, generator prices vary by brand and model. They can also change depending on the time of year, demand and other factors like increases in manufacturing and shipping costs.
There are also costs for installing a generator outside of the purchase cost of the equipment.
Additionally, there is a cost to install a dedicated propane tank for the generator, which, for the commonly recommended size of a 500-gallon tank, can run between $450 and $3,000, according to the business magazine Forbes. The cost depends on many things, including how many feet of gas line need to be run between the tank and the generator and whether the tank is installed aboveground (less expensive) or underground (more expensive).
Then, you need to install the concrete pad on which the generator will be placed. Installation of these pads runs about $75 per square foot, so you could be looking at a bill of more than $1,000.
Transfer switches are an essential part of installing a standby generator. These switches detect that you've lost power. They usually wait up to 10 seconds to determine whether it was just a glitch in the power grid or an actual outage. If it's an outage, the transfer switch does what its name implies and transfers the power load for your home from your electrical supply to your generator. These cost, on average, $1,200 to install.
Your home's electrical system may need updating when you add a propane standby generator. In addition to upgrading your electrical sub-panel, you may need a dedicated circuit for your new generator.
What maintenance does a standby generator need?
Regular maintenance is crucial for standby generators. Pico makes it easy by offering an annual service plan, taking proactive measures to ensure seamless operation. Extended periods of inactivity can lead to potential issues that may hinder its operation when needed. We recommend setting a monthly 'exercise' schedule, allowing it to run for around 20 minutes. Apply a full load and closely monitor its performance. If any concerns arise, reach out to your local Pico office for assistance.
Standby generator FAQs
Q. Does a standby generator need its own propane tank?
A. We strongly recommend that you either have a dedicated propane tank for your generator or that your home's propane tank size is at least 250 gallons. The tank size your generator should have depends on how much the generator will power. Pico's experts will help with this decision.
Q. Is installing a standby generator something I can do myself?
A: Absolutely not. For safety and optimal performance, it is crucial to install standby generators in compliance with local, state and national codes and regulations. By relying on the professional service technicians at Pico for turnkey installation, you can have peace of mind, knowing that your standby generator is installed to the highest safety and quality standards. This ensures that you have a reliable power source whenever you need it.
Q. Where should a standby generator be placed?
A. Knowing standards and regulations is crucial for the safe and effective operation of your generator. Proper generator placement is essential to ensure safety and compliance with regulations. You should position the exhaust side at least five feet away from any air inlet, such as a vent or window. Additionally, there should be a minimum of three feet of clearance on the sides and front of the unit. To mitigate potential ignition risks, it is necessary to keep the generator at least three feet away from the fuel meter. When installing your generator, Pico guarantees adherence to these safety standards, as well as any local codes.