How Much Propane Does a Generator Use?
Written on: April 3, 2023
Be Better Prepared for the Next Storm or No-Power Emergency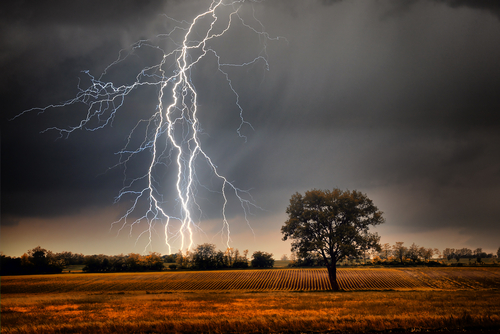 It used to be thunderstorms, hurricanes, and tornadoes that were the biggest cause of power outages. Now, Texas has seen extensive outages resulting from extreme cold, too. That makes it more important than ever to have a backup source of power, and it's why more people are asking us about a solution that can keep their home and family safe for more than just a few hours.
Once considered a luxury, whole-house standby generators are becoming more and more a necessity because they can keep your heating and cooling systems running. Further, they keep things like security systems and life-sustaining medical equipment running, in addition to your refrigerator, stove, lights, and more.
The first questions most people ask is how much propane a whole-house generator will use? Of course, the answer depends mainly on the size of the generator and how many systems and appliances you want to power. Let's detail that below:
The Size of Your Standby Generator
There are two key factors that determine what size generator you will need: the square-footage of your home and what appliances you want to power during an outage. This is otherwise known as "your electric load."
Powering everything—100% load—will require a much bigger generator and will use more propane in the process. Start by thinking about your essentials, such as medical equipment, lights, refrigerator, sump pump, furnace fan, security system, or computers. Then, think about high-wattage items, those that will use a lot of propane to run, such as air conditioning, heating, clothes dryer, water heater, or oven.
Some people create a zone, such as the kitchen, that is fully powered during an outage.
Generators come in a range of sizes and prices:
A small, easy-to-place 8-kilowatt (kW) unit, for example, can operate power essentials such as lights, refrigerator, TV, and other small appliances.
A large 25 kW commercial-grade generator, on the other hand, can easily run an HVAC system in addition to those smaller items.
Understanding the Levels of Propane Usage
As a rule of thumb, you should expect a propane-powered generator to burn 2 to 3 gallons an hour. That means an average 5 kw stand-by generator will run for one to two days on a 100-gallon propane tank. A 500-gallon tank would keep the same generator running for 7 to 10 days. Most homes have storage tanks that are 100 to 500 gallons.
Pico Propane and Fuels' equipment experts can help you with all the calculations to ensure you choose a generator that can handle the desired emergency electrical power needs of your household. And when you're a Pico customer, you know you'll always have reliable, timely propane deliveries, too.
Want to Buy, Install, or Fuel a Generator? Call Pico Propane and Fuels Today!
The best time to buy a backup generator is before you need it. Hurricane season begins June 1, but the weather is more and more unpredictable every year. And remember, we offer top name brands like Navien®, Generac, Hestan®—plus turnkey home solutions at our Appliance Showroom in Bergheim!
Contact us today for more information or stop by to visit us during regular business hours. We'll be happy to help!