Refer-a-Friend And Be Rewarded: Here's How!
Written on: April 12, 2021
Do You Know Someone Who Could Use A New Fuel Provider?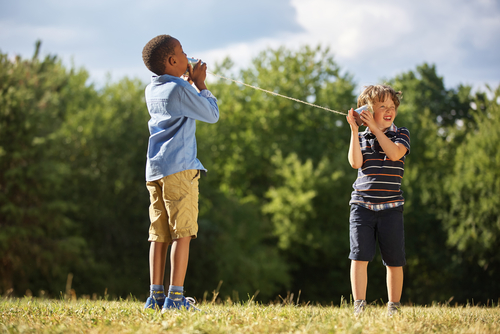 Are you happy with the service you are getting from Pico? If so, we have a way you can be rewarded for sharing that news with friends, neighbors or family.
It's our Refer-a-Friend program! It's easy and gives you a great opportunity to get an account credit!
How Does Refer-A-Friend Work?
Think about all the times you've told a friend or relative about that terrific new restaurant you found, or how that dry cleaner you use takes really good care of your Sunday best at a great price.
Now think of all the things you love about your service from Pico Propane and Fuels: Reliable propane delivery with our Keep-Filled automatic delivery, quality propane tank installation, wireless propane tank monitoring, and an easy-to-use online account that lets you manage your Pico Propane account 24/7.
Refer-a-Friend operates the same way—and is ridiculously easy.
You simply fill out the form on the Refer-a-Friend page on our website. If your friend becomes a Pico Propane Keep-Filled automatic delivery customer, you'll get a $15 credit on your account!
There is no limit to the rewards you can earn, so keep referring and we'll keep rewarding!
Why do we do this? Because we know that even in this digital age, no online advertising will ever beat word-of-mouth when it comes to our business. After all, you'd give more credence to what a friend, neighbor, or relative says than you would an advertisement, right?
All you need to do is fill out the form and we'll take care of the rest!
Want to learn more about our Refer-a-Friend program? Get in touch with us. We'll be happy to help!
Pico Propane & Fuels provides local Texas & New Mexico-area homes and businesses with all things propane—and so much more! From underground and above-ground tank installations, to reliable deliveries of propane, commercial fuels, oils and lubricants, plus wholesale supply and commercials services. Coupled with top-quality customer service, we're the company you can keep for life.