How To Cut Home Energy Costs
Written on: August 15, 2022
Small Changes Can Make a Big Impact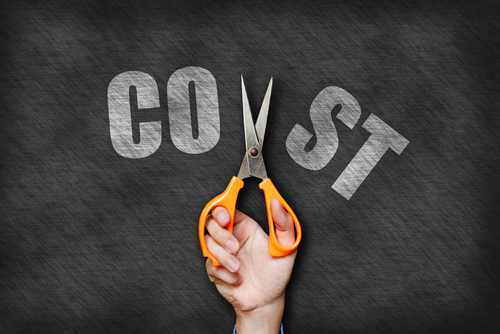 Gas prices at the pump have been volatile for months now, and inflated prices are still becoming all too common—especially with electricity. Meanwhile, we've been seeing hotter-than-normal temperatures since mid-April. So, it's no surprise that everyone is looking for ways to keep household costs down and budgets under control. Here are a few ideas that can make a big impact now and into the months ahead:
1. Rethink Laundry Day and Dishwashing
Changing the way you use certain appliances—like your dishwasher, clothes washer, and dryer—can really make a difference in your energy bill.
Only do full loads and choose cold water wash often.
Additionally, you can opt for air-dry instead of heated dry for dishes. Line dry laundry, too, if you can.
Try to run loads early or late in the day, too, as those appliances can generate heat when you run them.
With these simple changes, you'll use less water. In fact, according to the U.S. Department of Energy, you use about 75% less water when you wash a full load in the dishwasher rather than washing dishes by hand. You can further save energy with less reliance on heating—to the tune of around $130 a year in some cases.
2. Take Hot Water Down a Notch
Speaking of water heating costs, most water heaters have a default setting of 140° Fahrenheit. That is unnecessarily hot. It also increases your energy costs—as well as the risk of scalding, especially for children and the elderly. Set your water heater to 120° instead and you can cut your water heating costs by about 10%.
A tankless water heater can boost savings even more! They heat water instantly, on demand, rather than running up your energy bill by keeping a tank of water hot for when you need it.
3. Cut Cooking Costs
The best way to keep your kitchen cool is to take the cooking outside. Use your propane grill for everything from veggies to steaks. If you do need to use your range or oven, try to use it in the morning before 10 a.m. or after the sun goes down which are "off-peak" hours by electricity standards. Small appliances such as multicookers, air fryers, rice cookers, microwaves, and slow cookers use less energy and generate less heat.
4. Try This Bright Idea
Switch to LED bulbs for your home's lighting and cut your energy costs by about $225 per year. That's right—over $200! Why is that? It's been found that only 10% to 15% of the energy used by incandescent light bulbs goes towards creating light. They also give off a lot more heat than LED bulbs, too.
5. Make a SMART Move
Installing a programmable or "smart" thermostat will help you better control your cooling costs. Smart thermostats allow you to check and adjust your home's HVAC system from your phone. You—as well as these intuitive devices—can create schedules for your cooling system that matches your day or adjust temperatures in your home, remotely.
By doing so and being more in-tune throughout all hours of the day, you aren't spending money and using energy to cool spaces that no one is using.
6. Take Care of Your Air Conditioning & Heating Systems
Have you had professional, annual maintenance on your home's central A/C, ductless mini splits, furnace, or boiler? If not, you're likely losing money in part to decreased efficiency. Keep your home's air conditioning running at its peak efficiency while helping to prevent costly breakdowns with a professional tune-up at least once a year. The same goes for your central heating systems, too!
In between those tune-ups, be sure to change your filters every month or two, more often if you have pets. A clogged filter makes your AC or furnace work harder and can lead to larger breakdowns.
7. Stop Drafts
A well-sealed and well-insulated home means cool air stays in summer. Drafty, leaky walls, doors, and windows drive up energy costs. Make getting rid of drafts a weekend DIY project with caulk, weatherstripping, and insulating foam.
At Pico Propane and Fuels, we want to make sure you're familiar with all the ways you can cut energy costs around your home to try and take the pressure off your wallet. That also means getting familiar with our wireless tank monitoring services, Keep-Full automatic delivery, and more!
Contact us today for more information or to see how we can best serve your Texas or New Mexico-based home or business.