How To Improve Your Company's Productivity
Written on: January 10, 2022
Pico Propane and Fuels' Forklift Cylinder Exchange is Your Smart Solution!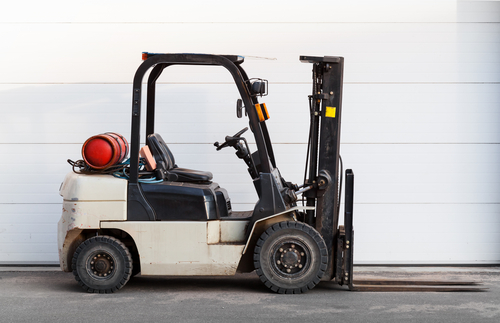 Construction companies. Warehouses. Distribution centers. Those are just a few of the countless businesses that rely on forklifts every day to keep their operations moving in smooth order. Whether it's getting merchandise off trucks and onto shelves or moving building materials quickly and efficiently around worksites, forklifts are essential. And many of these businesses have discovered the advantages of using propane to fuel their forklift fleets.
What's more? Businesses across Texas and New Mexico rely on the experts at Pico Propane & Fuels for propane forklift cylinder exchange services. Let us put that experience to work for you!
Why Choose Propane Forklifts?
Power. Unlike electric forklifts, propane-powered ones will operate at 100% power so long as there's propane in the cylinder. Electric forklifts lose power as the battery drains. And when it's out of power, it can take eight hours—or longer—to recharge. With a propane forklift, refueling takes minutes. All your employees must do is replace the empty cylinder with a full one, and the forklift is right back on the job. Propane-powered forklifts also perform better at handling heavier loads and are more capable when it comes to inclines.
Cost-effectiveness. Faster refueling means less downtime. Plus, Pico provides bulk propane delivery with volume discounts, making propane even more affordable. Charging stations for electric forklifts take up space and require large up-front investments. Propane-fueled forklifts also require less maintenance and downtime for repairs than gasoline or diesel-powered ones.
Safety. Propane forklifts are safe to use both indoors and outside. Gasoline-powered forklifts cannot be operated indoors, and electric forklifts are inefficient outdoors and can't operate in wet conditions. That's why the best option for top performance indoors or out is a propane forklift!
Environmental friendliness. Propane forklifts emit dramatically fewer greenhouse gases than gasoline-powered forklifts. In the rare event of a propane leak, there's no environmental damage. Meanwhile, about 40% of the country's electricity generation comes from coal-fired power plants, making electric forklifts not as "green" as people may think they are.
Powering Far More than Just Forklifts!
Propane's versatility is a plus on your job site. In addition to forklifts, it can be used to power just about any piece of equipment on your construction site, including:
Welding Equipment
Commercial Mowers
Asphalt Heaters
Concrete Grinders, Saws, Polishers, Trowels, and Dust Extractors
Pressure Washers
Small Cranes
Water Pumps
Floor Buffers
Looking to convert any of your existing appliances or systems to run on propane gas? Talk to us. We'll see how we can help—and point you to the proper solution no matter the case.
How to Get Started on a Cylinder Exchange Solution
Once we get in touch, our pros will evaluate your business's needs for propane forklift cylinders and give you a quote for a customized cylinder exchange program. With our no-charge lease program, we'll set up sturdy, safe storage cages for your cylinders. We thoroughly train your workers in the safe handling of propane cylinders. You'll get the cylinders you need when you need them.
Contact us today to learn about how our propane forklift cylinder exchange can help your local business this season—and into countless seasons ahead.