Stop By and Visit Our Bergheim, Texas Appliance Showroom Today!
Pico Propane and Fuels can elevate your home comfort with propane appliances for both inside and outside your residence.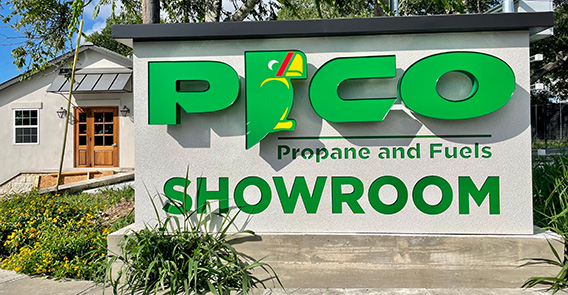 Just about every room in your home, and every part of your yard, can be enhanced with propane. Whether you're looking for comfort, security or fun, you'll find it with the wide array of propane appliances and fire features available at the all-new Pico Propane and Fuels Showroom in Bergheim, TX!
Today's propane appliances are not only practical and energy efficient, they're also perfectly suited for homes of all shapes and sizes. Propane water heaters can heat twice as much water in the same amount of time as a comparable electric model. Propane ranges and cooktops can help you cook like a chef. Grills and other outdoor appliances enhance your backyard spaces, and propane generators provide safety and comfort when the power goes out.
We offer top name brands like Navien®, Generac, Hestan®—plus turnkey home solutions!
We offer a wide range of top-quality propane appliances from some of the best manufacturers, including:
Navien®
Generac
Grand Canyon Gas Logs
DaVinci Custom Fireplaces
Bertazzoni
Hestan
…and many more!
If you're a builder, architect, remodeler, or homeowner, our staff will thoroughly discuss with you what you're looking for so you can find the propane appliance or fire feature that best meets your specific needs—and your budget. With Pico Propane and Fuels, you'll also get safe, expert installation and support from our highly trained service technicians. Stop in and visit today! We're located at: 843 State Highway 46 E, Bergheim, TX 78004. You can also give us a call at 830-368-2722 and we'll be happy to help.
Interested in a particular product? Reach out to us using the form below!
Explore Our Current Product Catalog!
Come Visit Us Today!
Pico Propane and Fuels is one of Texas and New Mexico's top resources for propane appliances—and our team of professionals is ready to help you discover all the benefits of expanding your use of propane at home! Come visit our showroom to learn more or contact us to request additional details about our product offerings.