How Agricultural Businesses Rely on Propane
Written on: June 13, 2022
The Benefits of Using Propane on Your Farm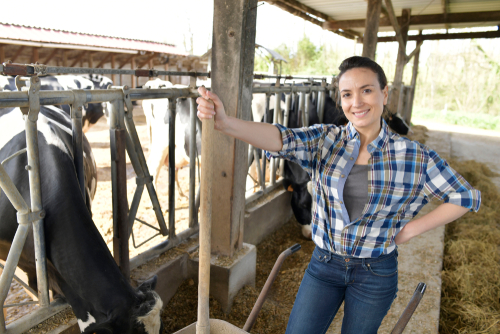 There's a lot to comprehend when getting familiar with the wide array of agricultural businesses of the greater southwest. Cattle ranching, produce, and nurseries for trees and plants are big parts of the local economy, and propane is a vital element to make farms run smoothly and cost-effectively.
Propane Is Energy Efficient
Right now, everyone is feeling the sting of higher energy costs, especially agriculture-based businesses. But farmers and ranchers are embracing propane because it's energy efficient—which means more bang for the buck when it comes to all kinds of operations. When compared to electricity or alternative fuels, you'll see lower fuel costs with propane-powered irrigation engines. These are well known for delivering both high horsepower and low emissions.
Additionally, crop drying with propane offers such highly efficient performance that you'll make the most of your profit potential while minimizing any crop loss. Here are just a few of the ways it can help you save:
Lower equipment costs: Propane-powered equipment typically has a lower up-front purchase cost than diesel-powered equipment. 
Fewer repairs: Because it burns cleaner, equipment powered by propane tends to break down less frequently, which means you'll spend less money on repairs and spend more time working profitably.
Less fuel loss: Propane is used in a closed end fueling system, virtually eliminating loss from theft and spillage.
Propane Is Incredibly Versatile
Propane has many uses on the farm. Whether you are growing crops or raising livestock, propane can work for you in many ways:
Drying and ripening crops
Irrigating fields
Powering generators
Heating barns, greenhouses, water tanks, farmhouses and more
Combatting weeds and insects with flaming equipment
Keeping orchards warm in cold weather
Sanitizing milking operations
Crop moisture control
Fuel light-duty vehicles such as mowers and forklifts
Ultimately, propane is a smart choice for your modern farm as it is a cost-effective, environmentally friendly, clean, and portable fuel. Propane does not degrade over time, either, and it won't contaminate your soil or water, which you would see with gasoline or diesel if it spills. 
Partner With Pico To Help Your Agricultural Business Thrive!
If you want to learn more about how propane can help fuel your agricultural business, contact the pros at Pico Propane and Fuels. For close to three decades, we've been partnering with local agricultural businesses of all sizes throughout Texas and New Mexico to help them maximize efficiency, logistics, and savings. We look forward to helping you, too.