Are Propane-Powered Homes Becoming More Popular?
Written on: October 7, 2021
Discover Some of the Rising Trends in the Market—and How Propane Plays a Pivotal Role!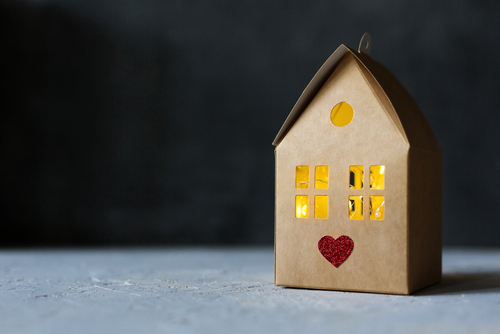 The real estate market has been red hot this year—and you may even be getting in on it yourself! We've seen more and more consumers choosing to move out-of-state for a new job, downsizing, or taking advantage of remote work to live where you want to be. Here in Texas and New Mexico, we've welcomed countless new residents into our local area in the past eight months alone!
What's more? If you've invested in a propane-powered home, it was a great move! Propane is an efficient, versatile energy source that can make your home more pleasant and comfortable all year long. And with reliable propane delivery from Pico Propane and Fuels, you'll always have the propane supply you need. We offer propane tank installation and leasing, wireless propane tank monitoring, and installation and service of high-quality, high-efficiency propane appliances so you can make the most of having propane in your home!
Rising Trends Across the Housing Market
While this holds true for areas like Texas and New Mexico, the largest increase in propane consumption comes from consumers in the Northeast—who have been moving away from traditional fuel oil and converting from electric power for years now. Estimates released by the U.S. Census Bureau show that, between 2012 and 2017, the eight states and federal districts with the highest percentage growth in the number of occupied housing units in which the most-used heating fuel is in the "bottled, tank, or LP gas" category are in the New England and Central Atlantic regions.
The eight states and federal districts are Rhode Island (+40.4%), Maine (+37.5%), Connecticut (+29.1%), Massachusetts (+27.9%), New York (+20.2%), District of Columbia (+19.8%), New Hampshire (+17.0%), and Pennsylvania (+15.9%). Two other states in those regions also saw gains: Vermont (+8.1%), and Maryland (+5.9%).
Comfort and Efficiency for the Win
Why are people choosing propane, you ask? Propane is an efficient and cost-effective way to heat your home. Propane heating systems today reach efficiency levels of nearly 98%. That means for every dollar you spend on propane to heat your home, a total of 98 cents goes towards heating and only two cents are lost in combustion. Conversely, electric heating systems have a capacity for about 65% to 70% efficiency. Propane is not only more efficient, but it also warms your home faster than any electrical heater ever could.
That's only the beginning of how propane will make the quality of life in your home better. Propane water heaters consume less energy and are more efficient than electric water heaters. By lowering your water heating power costs by up to 40%, propane gas water heaters are an excellent investment for homes. If you install a propane tankless water heater, not only will your savings increase further, but you'll also be able to enjoy limitless hot water—right on-demand!
Additionally, you get cozy comfort at the push of a button with a propane fireplace or fireplace insert.
A propane whole-house backup generator keeps your home safe and comfortable during power outages—something that has become even more valuable with the recent failures in Texas' electrical utility grid. With propane, you'll be able to the lights on, the refrigerator running, the home security system operating, electronics and phones charged, and more!
A propane range can take your cooking to the next level, with precise, immediate temperature control and even cooking.
Make laundry day less of a chore with a propane clothes dryer. They help get your laundry dry 25% faster, with less wear and fewer wrinkles.
Texans love outdoor living, and that's another area where propane shines brightest! Propane grills give you fast, precise temperature adjustments that you won't find with charcoal, as well as ease and convenience. Even if it's chilly outside, you can still enjoy your back yard thanks to propane deck and patio heaters. Fireplaces and firepits are a great place to spend time with family or friends, or on your own at the end of a long day. Pool and spa heaters that use propane not only let you enjoy your pool and spa longer, but they get your pool warm in the fraction of the time of electric pool and spa heaters.
Build Better with Propane!
If you're a builder or contractor, using propane can make your projects more successful and profitable.
Thanks to propane-powered temporary heating equipment, weather won't put the breaks on work being done. It also helps thaw ground, and make sure that paint, stucco, drywall mud, and concrete cure properly. Propane generators provide power for jobsites.
Using propane for many appliances in the homes you build makes them more attractive to homebuyers, which can mean faster sales and bigger profits. You can also benefit from the Propane Education Research Council's (PERC) Propane Construction Incentive Program.
Whether you're building a home or buying one, Pico Propane and Fuels can help you make the most of it with our expert propane delivery and services. Contact us to learn more about what we can do for you!