Addressing the Increases in Propane Pricing
Written on: December 6, 2021
Energy Costs Have Risen Across the Board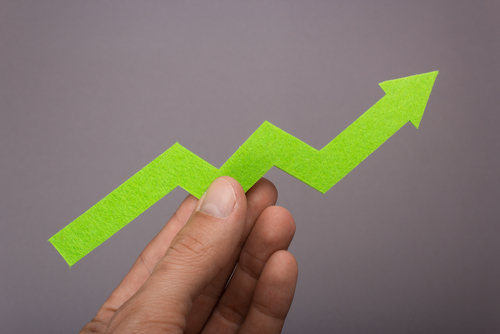 Even as some aspects of daily life are inching back towards normal, the pandemic has greatly disrupted the supply chain. It's been on the news, as many of you are probably well-aware. Goods are bottlenecked and supplies are out of whack with demand.
Similar problems—compounded by destructive storms along the Gulf Coast—are causing volatility in prices for nearly every energy source including heating oil, propane, natural gas, and electricity. You've likely noticed prices inching up at the gas pump, and propane prices are at their highest levels since 2014.
Understanding the Moving Market
In the early days of the pandemic, fuel prices plummeted because of decreased demand. The industry—and Wall Street—is still trying to recover. One way they are doing that is by keeping supplies tight and prices high. Read more about the factors that are driving today's energy market in the article linked here.
We know how painful these higher prices can be for our customers. Truthfully, It's painful for us as well. It's important to remember that we don't profit when prices are higher. In fact, it's quite the opposite. Think about when food prices increase. Your local grocery store isn't profiting off those higher prices. If anyone's profiting, it's the big corporations and Wall Street investors behind the scenes.
What's Behind Propane Prices
Propane is manufactured from commodities that are bought and sold on the global market—mainly natural gas. That's why propane prices can fluctuate unpredictably based on a variety of factors:
Supply and Demand. If it's a long, cold winter, prices will rise. The increase in propane exports to meet global demand can influence our national supply. Propane prices also vary based on the season and production and inventory levels. That's why it's smart to have us to fill your propane tank in the late spring and early summer months, when demand typically ebbs.
Proximity. The price of propane will nearly always be lower the closer you live to a major distribution center—our locations here in the Southern Texas and New Mexico markets means we get a bit of a break compared to folks in other areas of the country.
Current Events. Oil spills, pipeline failures, ransomware attacks, geopolitical conflicts and instability in the Middle East, and OPEC production levels are all examples of things that can impact what you pay for your propane. The COVID-19 pandemic has greatly disrupted the supply chain for many industries in the U.S., including propane.
Ways to Help You Save
We understand how these propane price increases can present challenges for you. While we can't control propane prices, we can help you find a high-efficiency water heater that can help you lower energy costs by as much as 40%. We can also help you take advantage of generous rebates and incentives on new equipment to help you save even further now—and well into the future.
If you are having trouble with your bills, let us know before you fall behind. We'll work with you. You can also find help from Texas' Comprehensive Energy Assistance Program or New Mexico's Low Income Energy Assistance Program.
Trust Pico Propane and Fuels to Come Through for You!
We've been in business for many years and have deep roots in the communities we service. We have secure access to supply. We are doing everything possible to ensure we can deliver—even if other companies cannot—no matter the cost or difficulty we face. We thank you for your understanding and we appreciate your loyalty. As we've done quite a few times in the past, we will get through these tough times by all working together.