What Size Propane Tank Does My Home Need?
Written on: November 8, 2021
Pico Propane and Fuels Can Help You Answer That Question!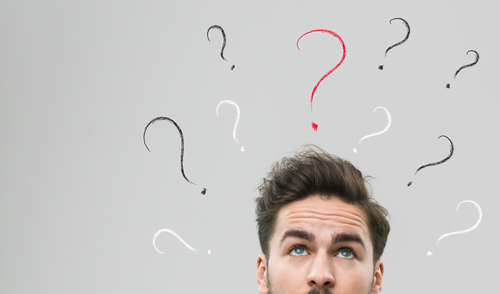 If you're building a new home, converting your home to propane, or adding propane appliances to your home here in the Texas or New Mexico area, that puts you in the market for a propane tank.
Pico Propane and Fuels makes it easy to get started on adding a propane tank to your property. From the beginning, we offer knowledgeable, quality service—and our team of professionals will start by determining what size propane tank you'll need.
Determining the Proper Tank Size
When it comes to propane, there's no one-size-fits-all solution—in fact, we take several factors into account, such as how you use propane, the square footage of your home, and how many propane-powered appliances you have.
We'll also ask if you plan on adding propane appliances, expanding the footprint of your home or small business operation in the future as that too impacts the size tank you'll need. Here's a summary of standard propane tank sizes and the needs they meet so you have an idea of what you'll likely need:
60-Gallon Tanks. This smaller tank is for people who only use propane for one supplemental appliance in their home, like a propane-powered range, space heater, or a fireplace.
120-Gallon Tank. If you use propane for two appliances such as a cooktop or clothes dryer, this size tank is likely sufficient for those uses.
250-Gallon Tanks. This size tank holds enough propane for people who have three or more propane appliances, such as stoves, clothes dryers, water heaters, space heaters, and fireplaces. If you have a small home, this may work for whole house heating as well, depending on the square footage.
320- and 500-Gallon Tanks. Larger or multifamily homes that use propane for home heating and other appliances will need one of these sizes to provide adequate heating throughout the home and appliances therein.
1,000-Gallon Tanks. These tanks are most used in commercial applications. However, if you have a very large home and use high-BTU appliances such as a pool heater, propane backup generator and more, you may need this size tank.
Once we've determined what size propane tank you need, our propane tank service technicians will expertly install your new tank to meet all regulations and safety standards. What's better? Our affordable propane tank leasing takes the work and expense of having a propane tank off your shoulders. We handle all the maintenance and repairs so long as we're your propane provider!
A Propane Tank Installation is Just the Beginning
Once your propane tank is installed, Pico Propane and Fuels provides the most reliable propane delivery service around. Our Keep-Full automatic propane delivery allows us to accurately calculate when you'll need more propane, and get it to you before you run low—without you having to do a thing!
Additionally, our wireless propane tank monitoring gives you precise, to-the-gallon control of your propane supply. We'll know your propane tank gauge levels in real-time and get an alert when you need a propane delivery. Within the convenient, user-friendly mobile app, you'll always know exactly how much propane you have, no matter the time or location! Wireless tank monitoring is ideal for people who travel frequently, live elsewhere for extended periods, have erratic propane usage, or utilize a second property as a rental.
Pico Propane and Fuels is the leading full-service propane company in Texas and New Mexico. Become a customer today and get the quality service you deserve.