Propane Cylinder Refills in South Texas
Written on: September 19, 2022
Pico is Your Go-To for Convenient Propane Fill-Ups in Mission and Weslaco!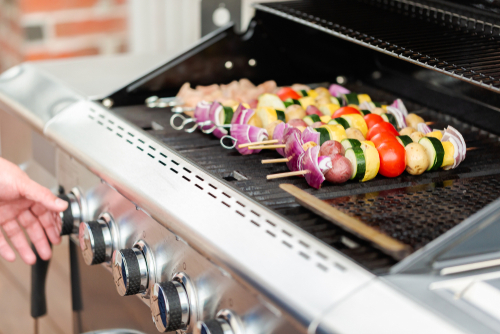 No one likes the realization that you're running low on propane as you head into the weekend and you're planning to grill. Similarly, many folks like to always have a spare propane tank ready to go at a moment's notice. In either instance, knowing where to find a convenient and easy refill for your portable propane cylinder near you is crucial!
That's why you need a propane refill station near you that offers propane when you need it—especially one that also offers affordable prices—and no lines! It's why folks in Alton, La Joya, South Alamo, and surrounding communities in South Texas choose Pico for reliable service and convenient refilling locations.
Fill Your BBQ Cylinder and More—Right Nearby!
If you use your propane grill a lot, Pico's propane refill stations on N. Shary Road in Mission and South International Boulevard in Weslaco can help ensure you always have enough propane in your tank. We're here to make sure you won't run out during your next cookout or backyard barbeque.
Need a fresh propane cylinder for your camp generator or RV generator? Our propane refill and stations aren't just for your BBQ tank. Propane cylinders and small tanks provide fuel for patio and deck heaters so you can enjoy your backyard earlier and later in the season. They're also great for RVs and portable generators.
Businesses appreciate our efficient refill stations, too. Commercial customers that use propane cylinders for equipment like forklifts appreciate our quick and easy service to keep them on the job.
Safe & Easy Propane Refills All Year Long
Refilling or exchanging your cylinder with us is a snap! All you need to do is bring your empty cylinders to one of our convenient locations, including Weslaco and Mission, ideal for customers in Brooks, Jim Hogg, Starr, Zapata Cameron, Kenedy and Willacy Counties. Our propane professionals will properly and safely refill them or exchange them for full ones that have been carefully inspected so that you can be sure they're safe.
Remember! Always handle propane cylinders safely when transporting them:
Don't bring empty tanks inside any of our refill locations—inform our employees and we'll come out to you.
Always transport cylinders in an upright position after they are filled. Cylinders should not be transported lying down.
Do not leave a filled tank inside your car for any length of time, especially in the summer.
And remember, we can't refill tanks with excessive rust, corrosion, or other damage.
Whether you need a 20-gallon refill, or you want to buy an extra tank so that you always have a spare, Pico is happy to help you with our convenient portable tank refill service. Contact us today for more information.