Is It Better To Refill or Exchange a Grill Tank?
Written on: May 9, 2022
Refill Your Propane Cylinders Now to Beat the Memorial Day Rush!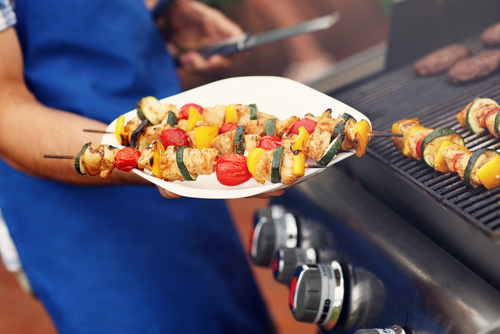 Are you ready for the start of summer? Whether that means family camping trips or backyard BBQs, it's time to make sure you've got a propane cylinder ready to go…and maybe even a spare nearby! No matter what your plans are for the upcoming Memorial Day holiday weekend, don't wait until the last minute to refill or exchange your propane cylinder. Stop by and see us today!
Pico Propane and Fuels has nine convenient locations across Texas—as well as one in New Mexico—so refilling or exchanging your propane tanks is a breeze.
With so many great uses for propane cylinders to enhance your outdoor spaces, it's no surprise that we get a lot of traffic this time of year. We offer refills and exchanges for a variety of sizes, including 20-pound cylinders most folks use for propane grills, patio heaters, and mosquito traps, and the 30- and 40- pound cylinders for RVs.
Do I Refill or Exchange My Tank?
Some folks appreciate the swap-and-go convenience of typical cylinder exchanges at a nearby convenience store. However, savvy customers love the ease and the savings they get by refilling. When you own your propane tank, you can save money in a few ways.
First, you'll typically save on the price of the propane. The difference can be up to $1.75 per gallon. Multiply the savings over the size of your cylinder—and how often you refill it—and you'll see that you will save significantly by choosing to refill your propane cylinder over exchanging it outright.
You also save because you'll pay only for the propane you use. When you choose to refill your propane tank, you're only buying the propane to fill the rest of your cylinder. When you opt to exchange your cylinder, you're charged for all the propane in the cylinder—including the propane left in the tank when you take it to be exchanged.
All too often we see folks try to exchange their propane cylinder at the first sign of starting to run low. When this happens, unless they've run completely empty, they give up a small remaining amount of gas. It could end up amounting to a wasted half a tank or more over the span of a few tanks!
Transporting A Propane Cylinder Safely
Safety is paramount when dealing with portable cylinders and propane gas. Remember these two important tips when getting a refill or exchanging your tank:
All cylinders must be transported in an upright position after they are filled. Cylinders should NOT be transported lying down.
Do not leave a filled tank inside your car for any length of time, especially in the summer season.
Contact Pico Propane and Fuels to learn more about our nearby propane refill stations. We're standing by and ready to assist you all year long.