Propane Delivery in Bernalillo, New Mexico
Choose Greater Albuquerque's most reliable propane company!
If you are looking for a propane delivery and service provider with knowledge, experience, and a dependable propane supply for your Bernalillo area home or business all year long, you can't do any better than Pico Propane and Fuels!
Pico Propane and Fuels:
7717 Broadway Blvd. SE
Albuquerque, NM 87105
505-717-0777
Hours:
Monday: 8 a.m. – 5 p.m.
Tuesday: 8 a.m. – 5 p.m.
Wednesday: 8 a.m. – 5 p.m.
Thursday: 8 a.m. – 5 p.m.
Friday: 8 a.m. – 5 p.m.
Saturday: Closed
Sunday: Closed
What are Pico Propane and Fuels' Available Services?
Pico Propane and Fuels provides local, reliable Propane Delivery to the Greater Albuquerque area. What's even better? We'll get you set up on our hassle-free Keep-Full automatic delivery plan, so you never have to worry about a propane runout again.
Need a new Propane Tank installed at your home our business? We have the knowledge and experience to make sure that you get the right size of tank, and that it is installed safely in line with all applicable regulations.
Customers love our Wireless Propane Tank Monitoring! With this service, our monitor is attached to your propane tank and keeps track of exactly how much propane is in your tank at all times. It then uses Wi-Fi and cellular technology to continually send that information directly to us!
Whether your business is large, small or somewhere in-between, we will provide you with top quality Commercial Propane Services perfectly tailored to your operational needs.
Get Familiar with Bernalillo, New Mexico!
Approximately fifteen miles north of Albuquerque is the town of Bernalillo, New Mexico, set on the Sandia Mountains' northwest slope.
In fact, the Valley of the Rio Grande and Jeméz Rivers has been inhabited for over 10,000 years. The Native American people have farmed in the fertile topsoil since 1200 AD. They built their pueblos along the river valleys and used the water to irrigate their crops. The Sandia and Kuaua pueblos were close to this spot.
The town itself is perhaps best known for the Pueblo of Santa Ana and the Santa Ana Casino. Bernalillo is also home to the Coronado Historic Site. With its historic Native American sites, casino, and restaurants, quintessential New Mexican town of Bernalillo has become a popular destination in the Greater Albuquerque Metropolitan Area, offering a good escape from the busy city nearby!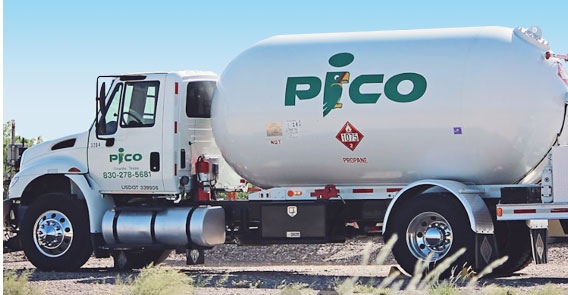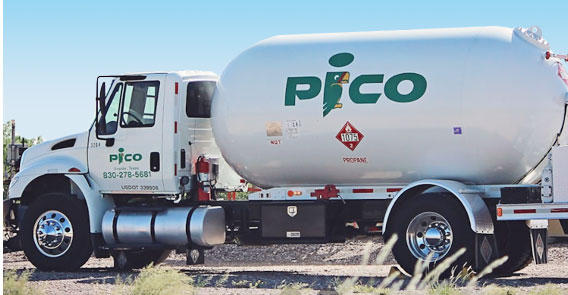 It's easy to see why Bernalillo loves Pico Propane and Fuels:
"Pico offered the best prices when I compared to the other companies in the area—and the fastest delivery time by far. If you're looking to switch gas companies, these guys make it easy as can be! Thanks, Pico! " – Frank W.
"Always friendly, and super quick service. Highly recommend anyone in need of LP services to check them out." – Ethan N.
When it comes to reliable propane delivery and service, Pico Propane and Fuels is here for you. Become a customer today and experience the difference we can make for you.