Propane Delivery Services in Galveston, Texas
Pico Propane and Fuels is ready to take care of your propane delivery, installation, and service needs—fast!
Locals here on the Gulf Coast want a reliable, full-service company they can count on for their propane or fuel needs. That's why they choose Pico Propane and Fuels! We're the propane delivery and service provider your neighbors in Alvin, Galveston, and nearby areas know that they can trust for quality work, great prices, and top-notch customer service all year long.
Pico Propane and Fuels:
3619 FM 2403
Alvin, TX 77511
281-393-7876
Hours:
Monday: 8 a.m. – 5 p.m.
Tuesday: 8 a.m. – 5 p.m.
Wednesday: 8 a.m. – 5 p.m.
Thursday: 8 a.m. – 5 p.m.
Friday: 8 a.m. – 5 p.m.
Saturday: Closed
Sunday: Closed
Pico Propane and Fuels is the leading propane delivery service in Galveston, Alvin, and nearby.
Pico Propane and Fuels provides local, reliable Propane Delivery to Alvin, and nearby areas including Galveston! What's even better? We'll get you set up on our hassle-free Keep-Full automatic delivery plan, so you never have to worry about a propane runout again.
Customers love our Wireless Propane Tank Monitoring! With this service, our monitor is attached to your propane tank and keeps track of exactly how much propane is in your tank at all times. It then uses Wi-Fi and cellular technology to continually send that information directly to us!
Need a new Propane Tank installed at your home our business? We have the knowledge and experience to make sure that you get the right size of tank, and that it is installed safely in line with all applicable regulations.
Whether your business is large, small or somewhere in-between, we will provide you with top quality Commercial Propane Services perfectly tailored to your operational needs.
Pico has the expertise and experience to provide a Customized Commercial Cylinder Exchange Service to keep your forklift fleets running strong!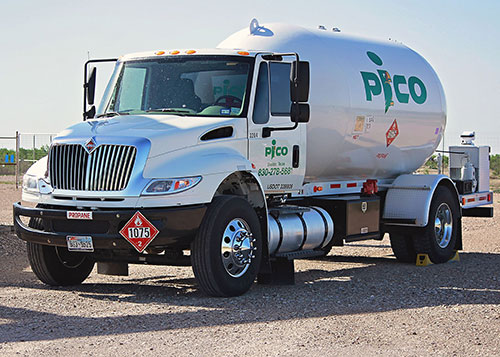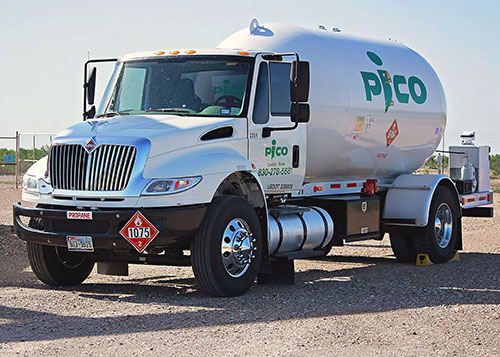 What else do you enjoy with Pico?
It's easy to see why so many folks here on the Gulf Coast of Texas choose our services over the competition—just look at what else we promise to offer:
Guaranteed best pricing on propane home delivery.
Industry-certified technicians.
Around-the-clock emergency response.
Flexible payment options.
Pay your bills online for ultimate convenience.
Fast, friendly, courteous customer service.
Take a trip to the Gulf and visit Galveston, Texas!
Galveston, Texas is a charming Southern retreat just 50 miles from Houston. It's a destination full of art, historic architecture, chic boutiques, ghost legends and more – all tucked within a quaint Gulf Coast barrier island.
Relax on one of Galveston's many beaches, or get on the water with a fishing charter or kayaking adventure. Looking to immerse yourself in history? Explore Galveston's rich museums, historic neighborhoods, and cultural icons. No matter what attractions or activities you're in search of, you're sure to find the perfect things to do in Galveston.
Why do so many Gulf Coast residents choose Pico Propane and Fuels?
"The people that work at Pico are amazing individuals. With them, you get nothing but the best … the best customer service no question! Felix, one of the drivers, is always pleasant, professional and helpful. He is always about the customer in the way he made sure that I had the proper help in getting all of the pilots restarted after I had the misfortune of running out of propane. I want to extend an additional thank you to Felix and his team at Pico!" – Cary W.
"The transition and set-up couldn't have gone any more professional. So far, so good. And the cost is so much better than the previous supplier I used. The future is looking brighter. Thanks Pico!" – David B.
For propane delivery, as well as heating system maintenance, repair or replacement in Galveston, Pico is at your service. We've been serving Alvin, Hillcrest, Algoa, Santa Fe, Hitchcock, and surrounding areas for over thirty years, delivering propane and propane appliance solutions that make lives better. Call or contact us today to get started with reliable propane delivery to your local home or business.