Propane Delivery in Placitas, New Mexico
Pico Propane and Fuels is the #1 choice for local propane services!
When you need propane for your Placitas-area home or business, you need a propane delivery and service company that you know will be there for you. For more and more of your neighbors, that company is Pico Propane and Fuels!
Pico Propane and Fuels:
7717 Broadway Blvd. SE
Albuquerque, NM 87105
505-717-0777
Hours:
Monday: 8 a.m. – 5 p.m.
Tuesday: 8 a.m. – 5 p.m.
Wednesday: 8 a.m. – 5 p.m.
Thursday: 8 a.m. – 5 p.m.
Friday: 8 a.m. – 5 p.m.
Saturday: Closed
Sunday: Closed
What Services Does Pico Propane and Fuels Offer?
Pico Propane and Fuels provides local, reliable Propane Delivery to the Greater Albuquerque area. What's even better? We'll get you set up on our hassle-free Keep-Full automatic delivery plan, so you never have to worry about a propane runout again.
Customers love our Wireless Propane Tank Monitoring! With this service, our monitor is attached to your propane tank and keeps track of exactly how much propane is in your tank at all times. It then uses Wi-Fi and cellular technology to continually send that information directly to us!
Need a new Propane Tank installed at your home our business? We have the knowledge and experience to make sure that you get the right size of tank, and that it is installed safely in line with all applicable regulations.
Whether your business is large, small or somewhere in-between, we will provide you with top quality Commercial Propane Services perfectly tailored to your operational needs.
Pico has the expertise and experience to provide a Customized Commercial Cylinder Exchange Service to keep your forklift fleets running strong!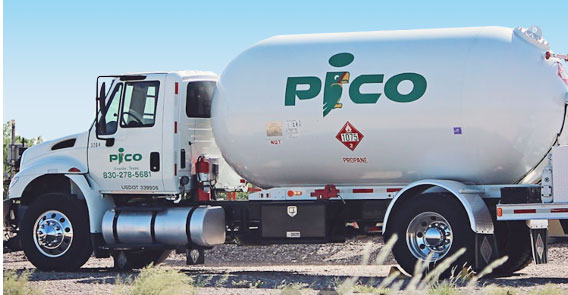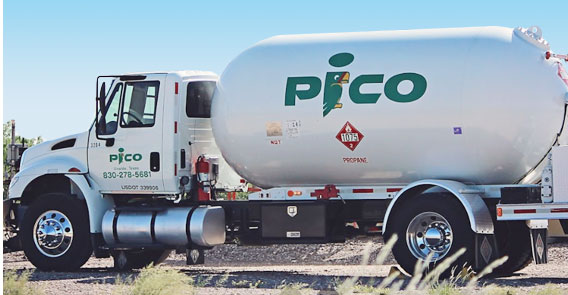 Placitas Offers Unmatched Natural Beauty… and So Much More!
If you're looking for Old West living and small town charm, Placitas is the place to be! Placitas is an easy drive to Albuquerque, but is far enough away to enjoy peace, quiet, and splendid desert and mountain views. You have plenty of ways to enjoy the outdoors here, including hiking the Strip Mine Trailhead, skiing at Sandia Peak, and enjoying sweeping views of the area at the Sandia Peak Tramway. Residents enjoy time at El Campo del Orso, a community recreation area developed with help from the University of New Mexico's School of Architecture and Planning.
Visitors also often get a glimpse of the wild horses that live around Placitas. Today, it is estimated that there are 150 wild horses in the area. While they are beautiful to behold, some residents aren't pleased when they come into neighborhoods, eat native and medicinal plants, and pose a hazard to drivers.
Placitas is also a home for the artistic minded, with galleries, art studios, stained glass studios, poetry houses, and more. Need someplace to meditate? The local library has a labyrinth to walk through.
Pico Propane and Fuels is Happy to Serve Our Customers in Placitas!
"Had new tank installed at my new house and all the employees were very helpful with all the material needed for the installation. The install went very well, and we are very pleased with the service they provide. They come highly recommended." – Cesar M.
"This was my first time using this company and I didn't have any problems. The driver that came to my home was professional and courteous. He worked quickly to fill my 100-gallon outdoor tank, gave me my invoice once he was done, and showed me the number to call if I had any questions." – Vanessa C.
Get reliable propane delivery and service you can count on for years to come by choosing Pico Propane and Fuels! Become a customer today and let us show you the difference we can make.