Propane and Fuel Delivery in Port Arthur, Texas
Beaumont, Port Arthur, and the Gulf Coast Region count on Pico Propane and Fuels for their heating and fueling needs.
What makes Pico Propane and Fuels so special? Reliability. Our customers know that when they need propane for their homes or businesses, we get it to them promptly and safely. Our service doesn't stop with propane delivery, either. You can choose between Keep-Full automatic propane delivery as well as 1-2 day Will Call propane delivery—we're happy to accommodate for your needs.
Pico Propane and Fuels:
6315 TX-347
Beaumont, TX 77705
409-240-2122
Hours:
Monday: 8 a.m. – 5 p.m.
Tuesday: 8 a.m. – 5 p.m.
Wednesday: 8 a.m. – 5 p.m.
Thursday: 8 a.m. – 5 p.m.
Friday: 8 a.m. – 5 p.m.
Saturday: Closed
Sunday: Closed
What available services does Pico Propane and Fuels offer?
Pico Propane and Fuels provides local, reliable Propane Delivery throughout the Gulf Coast region! What's even better? We'll get you set up on our hassle-free Keep-Full automatic delivery plan, so you never have to worry about a propane runout again.
Customers love our Wireless Propane Tank Monitoring! With this service, our monitor is attached to your propane tank and keeps track of exactly how much propane is in your tank at all times. It then uses Wi-Fi and cellular technology to continually send that information directly to us!
Need a new Propane Tank installed at your home our business? We have the knowledge and experience to make sure that you get the right size of tank, and that it is installed safely in line with all applicable regulations.
Whether your business is large, small or somewhere in-between, we will provide you with top quality Commercial Propane Services perfectly tailored to your operational needs.
Pico has the expertise and experience to provide a Customized Commercial Cylinder Exchange Service to keep your forklift fleets running strong!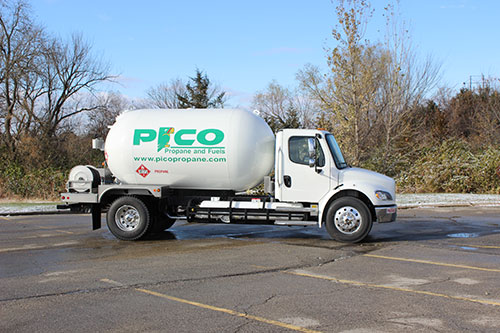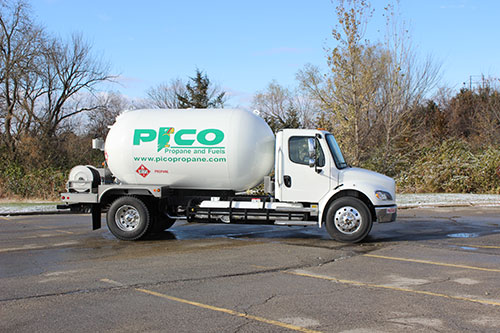 Get familiar with the Gulf Coast of Texas!
New to the area? Whether you're looking for city fun or getting back to nature, Beaumont has it! Check out the many museums and art galleries. Beaumont has a big music scene, where you can see live performances of country, zydeco, jazz, Latin, rock, and more.
Head out to Gator Country Adventure Park to get up-close with the American Alligators that call southeast Texas home. If reptiles aren't your thing, you have lots of opportunities for birding, thanks to the Beaumont area having an ecosystem that's home for a diverse range of birds, including mottled ducks, and great and white snowy egrets.
During spring and fall migration, you can find more than 350 species of birds in and around Beaumont.
What else do you enjoy with Pico?
It's easy to see why so many folks here on the Gulf Coast of Texas choose our services over the competition—just look at what else we promise to offer:
Guaranteed best pricing on propane home delivery.
Industry-certified technicians.
Around-the-clock emergency response.
Flexible payment options.
Pay your bills online for ultimate convenience.
Fast, friendly, courteous customer service.
Why are so many people choosing Pico Propane and Fuels?
"Pico Propane always has the best rates. I have called them last minute on several occasions and they have accommodated me quickly. Daniel is always friendly and treats me like a friend instead of a customer." – Ashlea C.
"Very reliable polite, came out put my tank in and it's filled as needed no hassle, it's like dealing with family , they know there job and do great work!" – Daryl G.
Get reliable propane delivery and service from Pico Propane and Fuels. Become a customer today and experience the difference we can make for your home or New Mexico home or business.