Propane Delivery in Rio Rancho, New Mexico
Pico Propane and Fuels is Greater Albuquerque's go-to propane company!
If you are looking for a propane delivery and service provider with knowledge, experience, and a dependable propane supply for your Rio Rancho area home or business all year long, you can't do any better than Pico Propane and Fuels!
Pico Propane and Fuels:
7717 Broadway Blvd. SE
Albuquerque, NM 87105
505-717-0777
Hours:
Monday: 8 a.m. – 5 p.m.
Tuesday: 8 a.m. – 5 p.m.
Wednesday: 8 a.m. – 5 p.m.
Thursday: 8 a.m. – 5 p.m.
Friday: 8 a.m. – 5 p.m.
Saturday: Closed
Sunday: Closed
What Services Does Pico Propane and Fuels Offer?
Pico Propane and Fuels provides local, reliable Propane Delivery to the Greater Albuquerque area. What's even better? We'll get you set up on our hassle-free Keep-Full automatic delivery plan, so you never have to worry about a propane runout again.
Need a new Propane Tank installed at your home our business? We have the knowledge and experience to make sure that you get the right size of tank, and that it is installed safely in line with all applicable regulations.
Customers love our Wireless Propane Tank Monitoring! With this service, our monitor is attached to your propane tank and keeps track of exactly how much propane is in your tank at all times. It then uses Wi-Fi and cellular technology to continually send that information directly to us!
Whether your business is large, small or somewhere in-between, we will provide you with top quality Commercial Propane Services perfectly tailored to your operational needs.
Have You Gotten to Know Rio Rancho, New Mexico?
Rio Rancho is centrally located in the heart of New Mexico, just north of Albuquerque. Whether you travel by car, bus, plane, bicycle, or hot air balloon, its ideal location makes Rio Rancho easily accessible for visitors ready to come and enjoy what the city has to offer!
Experience the unique culture and history of the area with a day trip to nearby National Parks, scenic byways, world-class museums, archeological ruins, rural landscapes, and more. Many of the Land of Enchantment's major sites and attractions are accessible from Rio Rancho within a scenic day's drive. Rio Rancho's high-desert climate provides breathtaking vistas and plenty of room for high-altitude outdoor adventures year-round. Even if you're just passing through, Rio Rancho offers a variety of affordable, modern, and convenient lodging, dining, and shopping opportunities.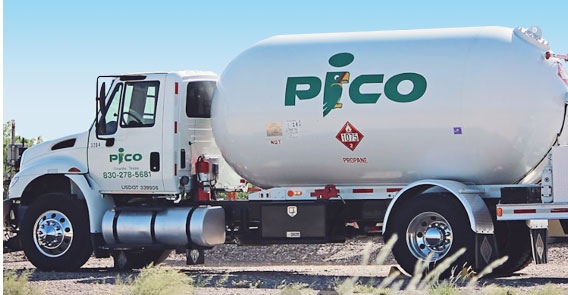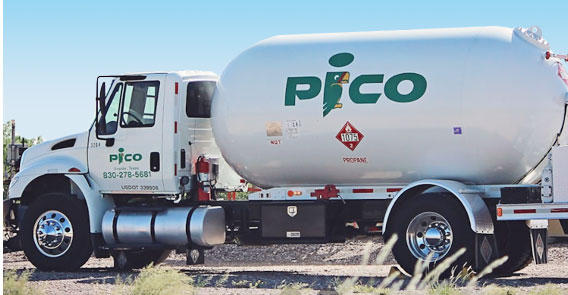 Customers Love Pico Propane and Fuels!
"Received the best customer service and help from Ana at Pico this morning. Pico is always on time with what we need, and always provides 5-star customer service! I would highly recommend!" – Jamie L.
"Had a new tank installed at my new house and all the employees were very helpful with all the materials needed for the installation. The install went very well and we are very pleased with the service they provided us." – Cesar M.
When it comes to reliable propane delivery and service, Pico Propane and Fuels is here for you. Become a customer today and experience the difference we can make for you.