Propane Delivery in Sandia Heights, New Mexico
Choose Pico—Greater Albuquerque's most reliable propane company!
If you are looking for a propane delivery and service provider with knowledge, experience, and a dependable propane supply for your Sandia Heights area home or business all year long, you can't do any better than Pico Propane and Fuels!
Pico Propane and Fuels:
7717 Broadway Blvd. SE
Albuquerque, NM 87105
505-717-0777
Hours:
Monday: 8 a.m. – 5 p.m.
Tuesday: 8 a.m. – 5 p.m.
Wednesday: 8 a.m. – 5 p.m.
Thursday: 8 a.m. – 5 p.m.
Friday: 8 a.m. – 5 p.m.
Saturday: Closed
Sunday: Closed
What are Pico Propane and Fuels' Available Services?
Pico Propane and Fuels provides local, reliable Propane Delivery to the Greater Albuquerque area. What's even better? We'll get you set up on our hassle-free Keep-Full automatic delivery plan, so you never have to worry about a propane runout again.
Need a new Propane Tank installed at your home our business? We have the knowledge and experience to make sure that you get the right size of tank, and that it is installed safely in line with all applicable regulations.
Customers love our Wireless Propane Tank Monitoring! With this service, our monitor is attached to your propane tank and keeps track of exactly how much propane is in your tank at all times. It then uses Wi-Fi and cellular technology to continually send that information directly to us!
Whether your business is large, small or somewhere in-between, we will provide you with top quality Commercial Propane Services perfectly tailored to your operational needs.
There's Lots to Love About Sandia Heights!
Living in Sandia Heights offers a lot of benefits. It has a rural feel, a place where you can live in peace and quiet. But you are still close enough to Albuquerque to easily commute. The average commute time for Sandia Heights residents is around 19 minutes.
That closeness allows folks in Sandia Heights to access workplaces as well as higher education at the University of New Mexico and the University of Phoenix's Albuquerque campus. There are plenty of recreational opportunities in and around Sandia Heights. The 640-acre Elena Gallegos Open Space offers spectacular views, places to picnic, and a network of trails for hiking, biking, and horseback riding.
If you're looking for cooler-weather recreation, the Outpost Ice Arenas offer two full-size rinks for hockey, ice skating, curling, and more!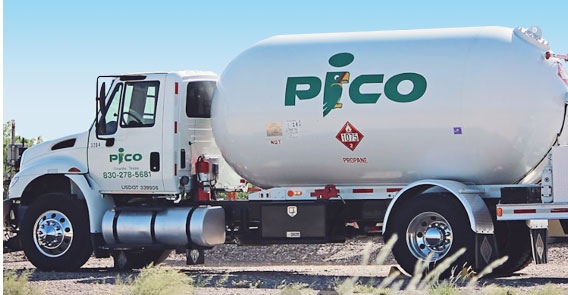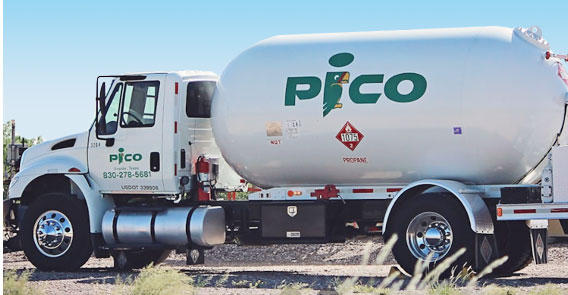 Folks in Sandia Heights Love Pico Propane and Fuels!
"Thank you for your prompt service. I used your order form off of the website Saturday afternoon and received a reply within 10 minutes. I stated that we were 20% on the gauge and to schedule us whenever a truck was in the area. I didn't think about it until my wife called me Tuesday and told me the dogs were going crazy and the Pico truck was making a delivery. I appreciate the service you provide as we heat our pool and hot tub throughout the fall and winter season." – Michael M.
"I received excellent, friendly customer service from beginning to end and everything worked out perfectly. I had concerns about the installation, and they took care of everything. This was a 500-gallon tank purchase to be connected to a Generac generator. Having checked multiple vendors on pricing, I found Pico to be the best. I am truly thankful to be doing business with them. I was able to get everything done in one week's time that other vendors were advising installations weeks and some cases months out. They took extreme care to address every concern I had over ownership and operation of this tank and explained all of the installation steps as they worked to get it connected and this was greatly appreciated." – Chris S.
When it comes to reliable propane delivery and service, Pico Propane and Fuels is here for you. Become a customer today and experience the difference we can make for you.