TX and NM Businesses: Save Money by Utilizing Propane!
Written on: August 18, 2021
Have You Heard About the Great Rebates and Incentives That Are Available?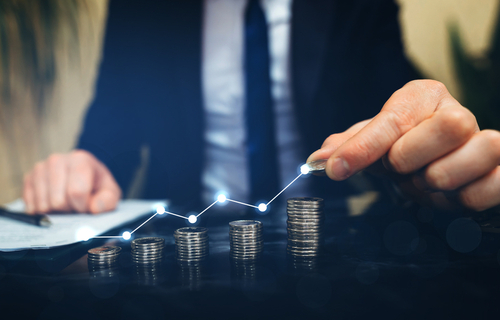 Propane does a lot for all kinds of businesses around Texas and New Mexico. Its versatility, clean-burning, and high level of energy efficiency provide many benefits, from lower energy costs to longer vehicle and equipment shelf life.
What's better? Pico Propane can help businesses reap even more benefits from using propane! We work with professional organizations such as the Propane Education Research Council (PERC) as well as industry-leading equipment manufacturers to assist business owners—and homeowners—to receive rebates and incentives for qualifying propane equipment. Here's a look at some of those programs:
Programs for Farmers and Agribusinesses
Propane is a workhorse on farms, whether it's utilized for crop drying, building heating, irrigation equipment or flame weed control, and so much more. It makes managing your farm's workload easier, safer, more environmentally friendly—and more cost-effective, too.
We'll help you enjoy those benefits and save money to boot. In both Texas and New Mexico, PERC's Propane Farm Incentive Program can help local farmers and their businesses earn $5,000 toward the purchase of new propane farm equipment! Participants in the program must report on the real-world performance of their equipment to PERC. To learn more about availability, qualifying equipment and more, please visit the link above.
[h3]For Homebuilders, Developers, and Contractors
Building homes that use propane provides homebuilders with a competitive edge, as propane provides the efficiency and amenities homebuyers are currently seeking. Contractors who install propane appliances into renovation projects can attract a wide variety of new customers.
Whether you work in Texas or New Mexico, we'll work with you to get all the benefits of PERC's Propane Construction Incentive Program. You can receive up to $1,000 for each new home or remodel completed this year. But there's more! If you include qualifying propane appliances, you can earn $500 more for each home.
[h3]For Transportation Vehicles and Work Fleets
Did you know that the transportation sector is the leading contributor in the United States to greenhouse gas emissions? With climate change becoming an ongoing crisis, reducing emissions in your vehicles and fleets is absolutely essential.
Propane can help do exactly that. Propane autogas is an outstanding fuel for all kinds of commercial vehicles. Its clean-burning makes it a much more environmentally friendly option than that of traditional, unleaded gasoline or diesel fuel. Autogas produces 20% less carbon monoxide, 40% fewer nitrogen oxides, and 10% less carbon dioxide than either diesel or gasoline, respectively.
There are numerous rebates and incentives available to help you with converting your vehicles to run on autogas. We'll help you find all qualifying offers for your Texas or New Mexico business—please give us a call today to get started.
[h3]For Residential Homes
Homeowners—you have an opportunity for savings, too! Rinnai, one of the premier makers of propane appliances, is offering a rebate up to $100 on qualifying Rinnai tankless water heaters, boilers, and heaters.
If you haven't yet installed a tankless water heater—or are still using an old-fashioned tanked model—this is a major upgrade! You'll get all the hot water you need right when you want it. This on-demand hot water system can cut your monthly water heating energy costs by 40% or more!
The rebate offer is only good while funds last thought, so don't wait! Our propane appliance experts are ready to help find the perfect make and model to fit your needs—and your budget.
Get the quality service you deserve by working with Pico Propane for all your propane needs! Contact the Pico location nearest you today to get started.