Should I Switch to Propane?
Written on: September 12, 2022
Creating a Propane-Powered Home is a Realistic Option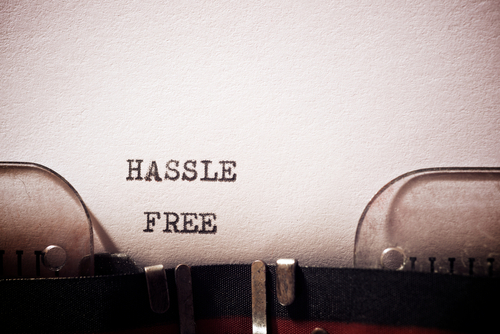 Texas's energy grid continues to struggle with reliability, and extreme weather continues to pose challenges to ERCOT's ability to provide service. We narrowly avoided rolling blackouts as this summer's epic stretch of triple-digit temperatures tested our electric grid. Meanwhile, natural gas companies may not be prepared for more bouts of severe cold that resulted in the devastating outages we saw 18 months ago. And at the same time, prices continue to be higher than in years past. So…what's the answer?
Easy, affordable, clean-burning propane can help you keep your home comfortable and power a range of appliances while helping you keep energy costs under control.
What's more, converting to propane is actually quite easy. The average conversion takes about two business days, but with little disruption to your life or comfort.
Assessing Your Home Energy Needs
Propane is super-efficient at heating. It generates more Btus than an equivalent amount of electricity, so you need much less propane to produce the same amount of heat or energy. It's a key reason why converting your heating system to propane-fueled equipment is a smart move.
Propane's efficiency makes it a great fuel to power a wide range of appliances, too. For example, propane water heaters generate much more hot water at a cheaper cost per gallon. In fact, according to the U.S. Department of Energy, homes that heat water with propane rather than electricity can see average annual savings of $174.
The same technology that makes propane ideal for water heaters makes it a smarter choice than electricity to power all kinds of appliances that use hot water or heat:
Clothes washers and dryers
Dishwashers
Outdoor lighting
Patio heaters
Pool and spa-tub heaters
It's also the chef's choice for cooking—and not just on a grill. Once you decide how much of your home's equipment you want to run on propane, you can choose a tank. (And you can always start with your furnace and water heater and add more propane appliances in the future!)
Choosing the Proper Propane Tank Size
To know what size propane storage tank you need, you need to know how you will use your propane. We'll talk to you about a variety of factors, including:
The size and square footage of your home.
How many propane appliances you plan to run with propane.
If you are planning to add more propane appliances or perform any renovations or additions soon.
Your home heating trends and prior fuel usage.
Should I Buy or Lease My Propane Tank?
You also need to decide whether you want to buy or lease your tank, and we can help you come to the proper conclusion. For starters, there are pros and cons of both options that you should know.
Pico Offers Convenient, Reliable Service All Year Long
When you convert to propane and lease your tank from Pico, you'll be getting more than just a propane tank. Pico is trusted by customers throughout Texas and New Mexico for reliable propane delivery.
Customers love our keep-full service that prevents runouts. We also offer tank monitoring, ideal for customers who want a hassle-free way to track usage, and great for customers whose usage isn't predictable.
The professionals at Pico Propane and Fuels have the knowledge, experience, and resources to answer all your questions about the benefits of a propane-heated home. Contact us today to learn more.