Before They Were Our Leaders, They Were Our Country's
Written on: November 10, 2021
A Special Thank You to Our Veterans at Pico Propane and Fuels
Regional Manager of South Texas Jeff Singh and Plant Manager of Del Rio and Uvalde Terry Skaggs led a team together years before joining the Pico Propane and Fuels family.
They first crossed paths at Fort Leonard Wood in Missouri and then later reconnected at Fort Hood in Texas. Jeff, who served in the military for a total of 27 years, and Terry, who served for 21 years, began their friendship at the basic combat training unit. Together, they helped 5,000 people transition from civilians to soldiers. Jeff was the company's first sergeant and Terry was the senior drill sergeant.
As their military careers took different turns, they remained in close contact. "Ultimately, we stayed in touch because we had a friendship," said Terry. "We would get together on the weekends when we could." Their families even developed a close relationship.
Eventually, Jeff retired from the military and began his career at Pico Propane and Fuels. "It is a great culture because our senior leaders are very supportive of our veterans," said Jeff. He started heavily recruiting Terry to join the team – confident it would be a great fit.
"When Jeff retired, he would call me twice a week to get me to come onto Pico," said Terry. "One day, I said, 'Fine – I'm ready,' and the rest is history."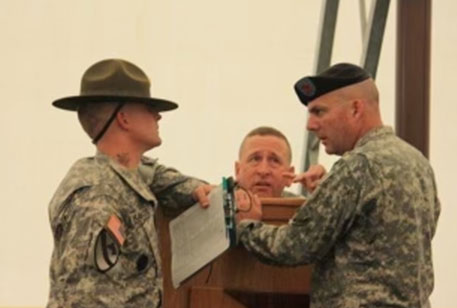 They've shared many experiences over the years, including the transition back to the civilian world. In addition to their leadership positions at Pico Propane and Fuels, they also use their skills and experience to serve their local communities.
"One thing about Terry and me – and it's just a part of who we are – is giving back to our community," said Jeff. Terry serves as the chapter treasurer of the Combat Veterans Motorcycle Association (CVMA®) 23-5, which is designed to bring combat veterans back together through camaraderie and the thrill of motorcycles. "It's about helping other combat veterans through donations of goods and our time," said Terry. "We will go rebuild a house or just sit down and break bread together."
Jeff and Terry's military background has profoundly shaped them into the exceptional leaders and men they are today. Pico Propane and Fuels is proud to have them leading our teams and supporting our South Texas communities.
Today, we honor and thank all veterans for the sacrifices you have made for our freedom!