What Is Wireless Tank Monitoring?
Written on: February 16, 2021
Learn More About This Great Service We Offer!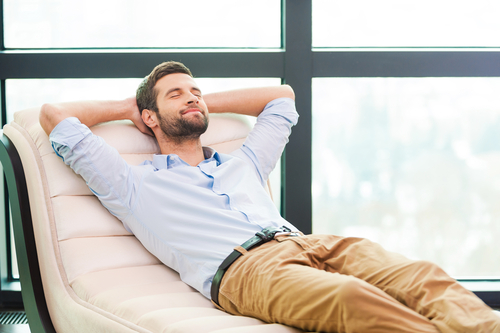 Pico Propane makes getting propane for your home easy.
Most of our customers speak of how much they love our Keep-Full automatic propane delivery because it removes worries about running low on—or running out of—propane. We utilize your prior propane usage and factor it alongside the current weather conditions to accurately predict when you'll need a propane tank fill-up, and promptly schedule a delivery to your home.
If you want even more precise control of your propane supply, we also offer wireless propane tank monitoring! We'll fill you in on how it works.
How Does Wireless Tank Monitoring Work?
The monitor itself is a small remote piece that is installed directly on your propane tank. It uses both wireless and cellular technology to let us track your propane usage 24/7—giving us the full picture on just how much fuel is in your tank at any given time. Once your propane tank levels reach a fixed amount, the monitor sends a signal to us. When we get that signal, we know you need a propane refill and get it to you before you run low.
You will also know exactly how much propane you have, any time of day or night, with a convenient smartphone app! Just tap the icon on your smartphone and you'll see the exact percentage your tank is at, the date of your last delivery—and more! You can also get push notifications when you need a delivery too.
Why Would I Need Wireless Propane Tank Monitoring?
There are several reasons why investing in a wireless tank monitoring is such a great choice! They include:
You don't live in your home full-time—this monitor takes the worry out of forgetting to record or log when your last fill was or how much you have left
You travel a lot for business or pleasure
The home (and its tank) is used as an income property or short-term rental—you don't want family, friends or guests dealing with a run-out!
The propane tank is for your whole-house backup generator
You can track your propane usage to see if propane appliances are becoming inefficient
Your propane usage is fluctuating because of increased usage
Whatever the reason, installing and using wireless propane tank monitoring gives you peace of mind that your home will always have the propane it needs. Another benefit of wireless tank monitoring is that you'll receive the benefit of priority delivery!
Contact us today to learn more—and enjoy 24/7 peace of mind with a wireless tank monitor!