Understanding Propane Community Systems
Written on: November 22, 2021
We Provide Expert Propane Solutions for Builders, Developers, and More!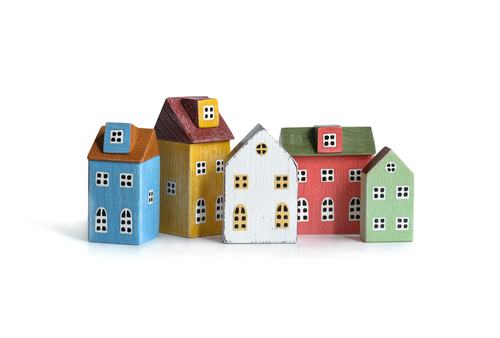 When folks drive by a new residential development here in Texas or New Mexico, they may not realize the sheer complexity of the process it takes to bring it all to life. There are so many moving parts to these projects, including the multiple planning stages, financing, building, and all the different professionals involved like builders, tradespeople, and more.
What else might not be initially realized? The fact that propane can power that whole community! Pico Propane and Fuels is the go-to, full-service provider who make your project not only easier, but more successful by leveraging our propane expertise for community systems.
Why Choose Pico Propane and Fuels?
Pico Propane has extensive experience working in community developments. We understand the needs of both our developers, and builders. We uphold the highest standards for safety and quality, so you know our work will meet or exceed any government standards or regulations.
We also are one of the biggest propane companies in the Southwest, with a large supply network along with an outstanding and efficient delivery system. With Pico, you'll have everything you need when it comes to propane and your community system established.
Why Choose Propane?
In an ultra-competitive real estate market, your development needs to offer homebuyers what they want. But you also must consider your costs in doing so. With propane, you can stand out with homebuyers—all while keeping your costs under control.
House hunters today want all the amenities that gas appliances bring to a home, such as efficient home and water heating, and the precise and instant temperature control that a gas range or cooktop provides.
If your development is not near a natural gas utility's supply, adding natural gas lines may be prohibitively expensive. It also locks homeowners into a singular utility who supplies their gas.
Installing propane tanks for your community on the other hand is much more cost-effective, and Pico is here to help with every stage of that process.
Propane also gives you an opportunity for upselling your properties. For example:
Homebuyers can choose a propane tankless water heater instead of a conventional storage water heater.
Amenities like pool and spa heaters can be added.
Outdoor living can be upgraded with grills and outdoor fireplaces and firepits connected to the home's propane supply, so no cylinders are needed.
Put the knowledge and experience of Pico Propane and Fuels to work for your next community system project. Get in touch with us today to get started—we're standing by, and ready to help.