What Is Commercial Propane Used For?
Written on: June 5, 2023
20 Ways Propane Can Help Your Business Thrive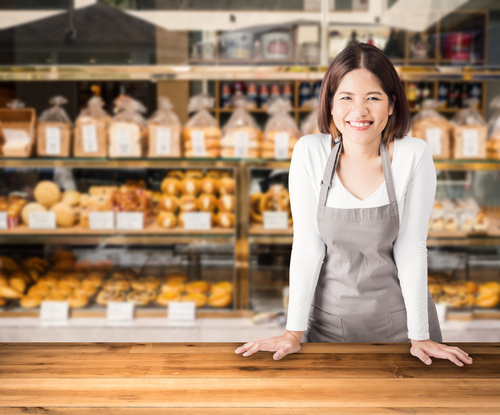 As a business owner, you need to walk a tightrope between delivering a great product or service at a good value while managing efficiency and controlling cost. That's why you should know all the benefits of commercial propane. Manufacturing, construction, warehousing, agriculture, landscaping, hospitality, and a broad range of other industries all rely on commercial propane. Whether you need bulk propane, commercial deliveries, or a cylinder exchange program, Pico's business-to-business commercial propane solutions can help your business thrive.
The Versatility of Propane
Propane is efficient, ecofriendly and safe. What's more, it's a cost-effective and versatile fuel for a wide range of commercial uses, including agricultural and landscaping uses; industrial, construction and warehouse needs, such as forklifts; hospitality and food service, and more.
Here are 20 great reasons to use propane in your business:
Propane is better for the environment, and that's more and more important to your customers.
Compared to other heating fuels, including electricity, propane heats quickly and burns cleanly, and leaves a smaller carbon footprint.
Propane costs on average 2.5 times less per Btu than heating with electricity, according to the U.S. Department of Energy
Propane is nontoxic and can't harm soil or groundwater.
Propane has a very narrow range of flammability.
Propane is efficient for heating, and provides consistent heat ideal for warming livestock barns, hatcheries and greenhouses.
Clean-burning propane can power much of your landscaping and agricultural equipment, from commercial mowers to irrigation engines.
Propane flame weeders deliver effective, organic weed control.
Propane is an ideal fuel for crop drying.
Propane fueled forklifts will keep your warehouse, construction, or industrial facilities running smoothly with less downtime.
Propane-fueled forklifts can be used outdoors in wet conditions, unlike electric-powered forklifts.
Propane-powered forklifts will operate at 100% power as long as there's propane in the cylinder. An electric forklift loses power as the battery drains.
Refueling is quick and easy with replaceable cylinders and our convenient cylinder exchange service. Recharging an electric forklift takes equipment out of service for hours, slowing down operations.
Propane-powered forklifts also handle heavy loads better and are more capable when it comes to inclines.
Propane can be used to power a wide range of equipment, including welding equipment, asphalt heaters, concrete grinders, saws, polishers, trowels, and dust extractors, pressure washers, small cranes, water pumps, floor buffers and more.
Propane puts less wear on equipment, keeping it out of the shop and keeping your operations running smoothly.
Professional chefs prefer gas for cooking.
Hotels, hospitals, nursing facilities all benefit from propane for cooking, water heating and space heating, as well as for industrial washers and clothes dryers, just to name a few.
Food trucks use propane to power mobile kitchens.
Resorts and country clubs use propane for everything from commercial kitchens groundskeeping equipment, outdoor space heaters and firepits.
The Bottom Line
We understand that for business owners, the bottom line is always top of mind. We're business owners, too, and that's why Pico is committed to providing the same superb and attentive service to our commercial accounts as to our residential clients. Not only that, we have fair, transparent pricing so there are no surprises for you.
Contact us today for more information.