What Size Generator Does My Home Need?
Written on: August 21, 2023
Let Pico Help Make Sure You're Protected During Outages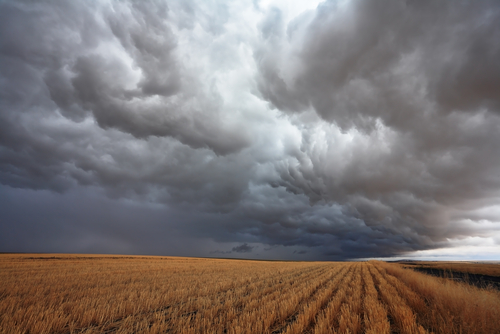 As extreme weather challenges our state both winter and summer, the grid is under more strain than ever. Losing power—and air conditioning—during intense stretches of heat like we've seen this summer can be more than uncomfortable. It can be life-threatening. That's why more and more customers are asking about installing generators to ensure their homes can protect them from scorching heat and intense cold.
The good news is that keeping the power on is easy with a backup generator that runs on the same propane you use to power other appliances and equipment in your home. The even better news is that the pros at Pico can help you assess your needs and determine the right standby power equipment for your home and your budget.
Size Matters
When it comes to choosing the best generator for your household, size is one of the first considerations. Options range from "essential power" models that will run key equipment such as your refrigerator and heat or AC and lights in a specific area, to true whole-house generators that can manage the demands of most extra-large homes, even during extended outages. We can help you understand your choices and suggest the best size for your needs.
One of the factors to consider is the power you need to run whatever appliances or systems you need during an outage. Think about what will be most important to you in an emergency: refrigerator? Heating and cooling systems? Life support equipment? We recommend going for about 20% extra voltage beyond what your appliances require. If you think you'll need more than 8000 watts of power, you will need a standby generator.
If you don't want or need to power your whole home, or you don't need to run multiple appliances at once, load management can give you all the power you need with a smaller generator.
What's a Standby Generator?
A standby generator, also known as a backup generator, is propane-fueled power source that is directly wired to your home's systems so that it comes on within seconds of a power failure to keep your lights on and your refrigerator, furnace and a/c running until the utilities get the lines back up. Propane generators are quiet, extremely efficient and clean-burning, with low emissions.
What Is a Portable Generator?
A portable generator is, well, portable. That can be useful for camping. But most portable generators run on gasoline. That means you need to get in line at the gas station to fill jerry cans when a storm is forecast, or you need a safe place to store gas on your property. Also, a portable generator needs to be set up and turned on—outside—after the power goes out, probably while a storm is still raging, maybe in the middle of the night. A standby generator runs off propane already stored at your home, and turns on automatically when the power goes out.
Is a Standby Generator a Good Investment?
Peace of mind is priceless. But when you do the math, a standby generator usually comes on top when it comes to dealing with the expense (and hassle) of a power outage. By keeping even just your essential systems running, a standby generator can help you avoid the cost of replacing spoiled food, the cost of a hotel room—if you can find one, and if the outage is in winter, prevent pipes from bursting.
Another thing: According to Consumer Reports, a properly installed whole-house generator can increase the value of your home by as much as 5%. That's a great return on your investment, even before you even need to use it.
The Bottom Line
Adding a backup propane generator is a power move when it comes to protecting your family and your home.
Pico has the experience and training to install your generator correctly and connect the lines to your propane tank, so it powers up your home without damaging your home's electronic equipment or appliances. (And we can provide you with safe and reliable propane delivery, too.) Contact us today for more information.