Which Type Of Water Heater Is Best For You?
Written on: June 19, 2023
Energy Efficiency Is Key: Here's How to Get It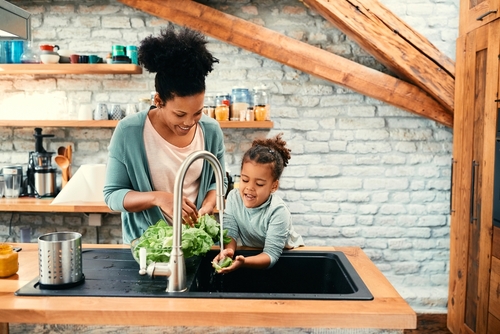 Did you know heating water accounts for between close to 20% of your energy costs? It's true! And, it means that choosing an efficient water heater is one of the most important considerations you can make. Of course, any new water heater will be more efficient than older technology, but it's important to choose the right option for your home and your needs.
You have two basic options. A traditional tank-style water heater keeps may gallons of water hot in a tank until you need it. A tankless propane water heater (also known as demand water heaters) instantly heat water when you need it, rather than keeping a large tank hot all the time.
Tankless water heaters are more expensive, but they are also much more efficient than a tank-type unit. Customers often ask us if they're worth the investment—but it's really about the return on the investment. Here's what to consider:
Water Heating by the Numbers
Water heating can represent from 30% to 50% energy bills.
According to the U.S. Department of Energy, a tankless water heater uses less energy than a conventional water heater, which translates into annual savings of $25 to $100, depending on usage. I
If your hot water use is higher than average, a tankless water heater is only 8% to 14% more efficient than a storage-type water heater. But, installing small in-demand units at each hot-water faucet will yield energy savings of up to 50%.
Over a 13-year lifespan, a propane tank water heater costs $5,200 to operate compared with $8,245 for an electric tank water heater. A propane tankless water heater costs just $4,560 over 13 years.
The Pros of Going Tankless
Unlimited hot water: Traditional tank heaters can run out of hot water if you use a lot at once. Tankless water heaters use an electric pilot and a hot propane flame to heat water instantly on demand. There's no tank, so it can't hit empty.
Savings: Tankless water heaters save energy by instantly heating water when you need it, rather than keeping a large tank hot all the time. All that efficiency means you'll also save money by lowering your energy costs by as much as 40%. And, we can help you take advantage of generous rebaits from Rinnai.
Flexibility: With no storage tank, a tankless water heater is small – even whole-house sizes take considerably less room than a 55-gallon tank. Most are about the size of a suitcase. It can also be wall-mounted, which means a tankless water heater can be placed just about anywhere in the house, including closets and crawl spaces.
Longer equipment life: The primary culprit in the limited lifespan of a conventional water heater is the corrosive water stored in its tank. Because it doesn't store water, a tankless water heater can last a lot longer.
The Bottom Line
A traditional tank-style water heater is inexpensive to replace, but costs a lot more to run. That's not a great return, even on a small investment. And it can't really deliver enough hot water for more than two or three showers in a row, assuming no one is washing dishes or using hot water for anything else.
Ready to learn more about the benefits of a tankless water heater for your home? The pros at Pico can help you choose the best option for your needs and install it correctly, and provide maintenance and repairs. Enjoy energy efficiency and all the hot water you need with a new water heater! Contact us today to get started.