3 Reasons To Add a Propane Tank Monitor This Season
Written on: December 20, 2021
Get Peace Of Mind With Tank Monitoring from Pico Propane and Fuels!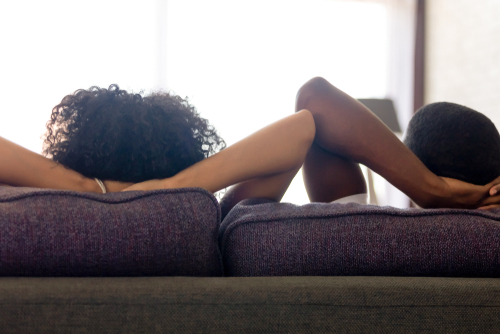 Propane does so much for your home.
It provides even, efficient home heating.
It provides hot water with dramatically better energy efficiency than comparable electric models.
You can cook like a pro on a propane gas range or outdoor grill.
A propane fireplace or gas logs give you cozy comfort in seconds.
Your home is kept safe and comfortable with a propane whole-house backup generator.
But to enjoy all these amenities, you need a supply of propane. That means keeping an eye on your propane tank gauge levels, then, contacting Pico to schedule a delivery.
However, life can get busy…especially around the holidays. Checking your propane tank gauge may get inadvertently dropped from your to-do list. If that happens, you could be facing running low on—or running out of—propane, which can bring about both added hassle and expense of an emergency propane delivery.
However, Pico Propane has a solution: Wireless propane tank monitoring!
Here are three benefits of enrolling in Pico's wireless propane tank monitoring for your Texas or New Mexico-based residence:
1. No Work, No Worries!
A wireless propane tank monitor from Pico Propane and Fuels makes having propane in your home completely effortless. You don't have to go outside in rain or cold to check on your propane levels. Worries of forgetting to check are eliminated. Our monitors can utilize both wireless and cellular technology to let us know precisely—in real-time—how much propane is in your tank. When it gets to a set level, we are immediately notified and schedule your next delivery. You don't have to lift a finger! You also don't have to worry about timing either because you get priority scheduling.
2. Check Your Tank from Anywhere
Do you want to know how much propane you have? Don't bother heading outside! You can find out from the comfort of your couch by using the handy mobile app, which you can download to your smartphone from either the Apple Store or Google Play.
3. Ideal for Multiple Properties
Do you own income properties? Or perhaps you have a vacation home—or are managing the propane supply for your elderly parents. Wireless tank monitoring ensures that all those properties will always have propane they need—and that you can always be on top of their delivery schedules!
Never worry about your propane supply again. Contact us to add wireless propane tank monitoring to your home's propane tank—enrolling is easy and can be done in as little as five minutes! Give us a call today. We'll be happy to help.