Why Should I Install a Propane Tank Monitor?
Written on: April 17, 2023
Contact Pico to Get Started Quickly and Easily!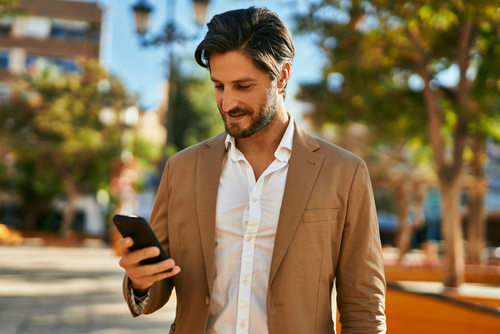 When it comes to managing propane deliveries, most people want to make it as easy as possible. That's why we offer wireless propane tank monitors for all our customers! It's a real game-changer when it comes to avoiding runouts.
No more watching your tank gauge, no need to call for deliveries.
Does that sound too good to be true? We promise you that it really is that easy! Here's why you should call us to help you install a propane tank monitor this season.
How Does a Tank Monitor Work?
Wireless tank monitors track the level of propane in your tank in real time and transmit your usage via wireless cellular technology. When the tank gauge reaches a pre-set level, the monitor alerts us—and you—directly via the wireless mobile app.
If you have a second home, a wireless tank monitor means you don't have to wonder about how much propane is in the tank. Combined with automatic delivery, you don't even need to think about ordering a fill-up before you arrive.
In addition to timely alerts, the app gives you even more control and insight. You can use it to easily track and adjust your monthly energy consumption—plus save on energy costs.
Monitor Multiple Tanks
The app makes wireless tank monitoring great for people who are managing a rental property, an AirBnB, or multiple properties. Propane use can fluctuate a great deal when different people, with different habits, are using a property over the course of a month. Combined with automatic delivery service, the app lets you know when deliveries are happening, and how often. No need to go and check the tank gauges of your different properties. That means milage and labor are saved along the way!
Do You Need a Tank Monitor?
If you have just one home residence, have regular propane habits, and your propane bills are pretty level month-to-month, you might be fine with our Keep-Full service. But if you travel frequently, or if you have a large household with kids or extended family, your propane use is harder to predict. Tank monitors allow for zero hassle and total peace of mind. A wireless tank monitor is a smart choice!
We'll Get You Setup in as Little as Fifteen Minutes!
A wireless tank monitor tanks only minutes to install, and there's no equipment inside your home. You don't even need to be home for us to set it up! What's in it for us? It makes things easier on our end, too. We're better able to better plan our delivery routes and schedule or pitstops ahead of time. That saves us time and money, savings we can pass on to you.
Enjoy Tank Monitoring Services from Pico Propane and Fuels Today!
The bottom line is that a propane runout can be more than a nuisance. It can be a very expensive mistake. With tank monitoring, you can eliminate the chance of having one while also saying goodbye to the hassles and headaches of managing your propane deliveries.
Contact us today to find out more about the benefits of wireless tank monitoring and how easy it is to get you set up.