Propane for Texas & New Mexico Agricultural Businesses, Farms, and Ranches
Versatile, clean-burning propane from Pico Propane and Fuels can benefit your business operations in several ways.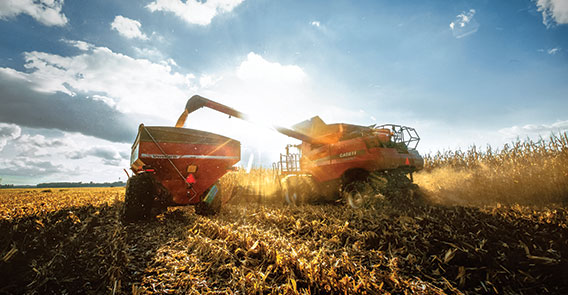 Whether you ranch cattle, grow produce, or raise trees and plants for nurseries, your agriculture business is an essential part of the regional economy.
Propane can help your bottom line and is better for the land that supports your business. Pico Propane and Fuels offers a dependable propane delivery service customized to meet your needs, along with prompt service and a variety of payment options.
Additionally, propane offers several advantages over other fuels. With your propane supply right there at your farm, you will always have the fuel you need for your buildings and equipment.
Propane's clean-burning properties means less wear on your equipment and vehicles. You'll experience lower maintenance and repair costs, and or less down-time with it in the shop.
Is propane a good fuel choice for my farm?
There's so much that propane can do—run irrigation systems, heat buildings, dry crops and more!
Heating. Whether you have a barn for livestock or poultry, a storage building or a greenhouse, you'll get reliable, even heating that keeps your animals safe and warm and helps your plants and seedlings grow.
Equipment. Clean-burning propane can run everything from forklifts to commercial mowers to irrigation equipment. And with propane flame weeders, you can get rid of weeds without hazardous herbicides that damage the soil. Propane-powered flame weed control lets you get right back to work in your fields with no health or safety concerns.
Crop Drying. Propane's high burning temperature makes it the most efficient, cost-effective way to remove moisture from harvested grains.
Irrigation Engines. Propane-fueled irrigation engines cost about half the price of a diesel engine. They offer robust horsepower while keeping emissions low.
Propane Fuels Agricultural Businesses Across the State—and Beyond!
Contact Pico Propane and Fuels to find out more about how our propane services can work for your farm or ranch in Del Rio, Odessa, Boerne, or anywhere in-between.