Industrial Fueling and Refinery Services in Texas & New Mexico
Pico Propane and Fuels can supply all sorts of industrial solutions.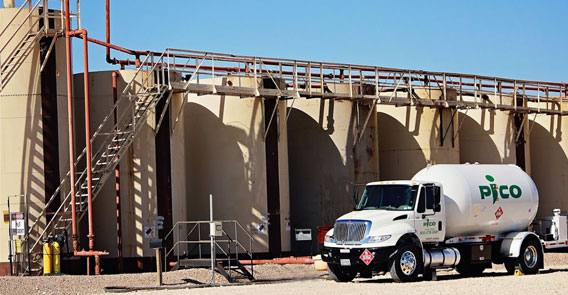 It's no question that Texas and New Mexico are home to an incredibly diverse portfolio of businesses and industries.
In fact, quite a few of them have unique needs for services that not many other fuel companies can provide. But Pico Propane and Fuels can! Whether it is degassing a storage tank or cleaning an oceangoing vessel, the commercial fuel experts at Pico Propane and Fuels will work closely with you to develop the right solution.
We can provide backup energy solutions powered by propane or other fuels, too.
That's why having a backup power source is essential for the safety of your employees and to protect your property and assets. But you can't just go to the home-improvement store and get a generator.
Pico Propane and Fuels understands the needs of businesses like yours in industrial settings. Our industrial services experts will discuss your needs thoroughly with you to make sure you get the right backup-energy equipment. We help you all the way through, from equipment selection to installation. When you need propane tanks installed, we do that too, along with service and repairs.
And we provide the best, most reliable fuel-delivery service around! Our delivery services are tailored to meet your needs. We offer multiple pricing options so that you can more effectively manage your bottom line.
Get in touch with Pico Propane and Fuels to find out more about our industrial services and get a quote for the ones you need!