Our New Albuquerque Location Is Now Open For Business!
Written on: February 1, 2021
Pico Propane And Fuels Looks Forward To Serving New Mexico!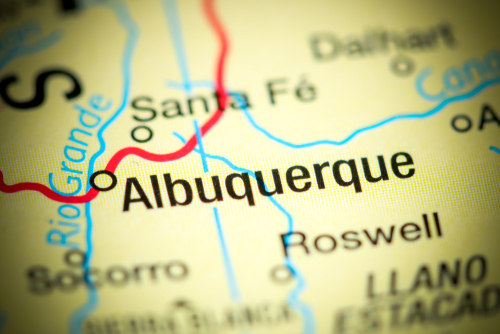 Hello, Albuquerque! It's nice to meet you. We're Pico Propane & Fuels.
We're looking forward to providing you with the outstanding propane service at a competitive, low price that you deserve. Our Albuquerque office just recently opened. While we get settled here in town, we're not keeping regular office hours, but you can always give us a call at 505-717-0777 and we'll promptly get back to you. We'll answer your questions, get you familiar with all our services, and help you become a member of the family of satisfied Pico customers.
For more than 30 years, Pico has been serving homes and businesses in New Mexico and Texas. While our service area is large, our service is responsive and dependable—a trait we have strived to maintain since our early days. Our customers aren't just account numbers in a national database. You're our neighbors. And that's exactly how we treat you!
Propane Delivery Services For Albuquerque
Do you own your propane tank? If so, we can begin propane delivery to your residence right now!
Call us and we'll set up a prompt delivery. And you'll get our outstanding rate of $1.75 PER GALLON! At Pico, our propane pricing isn't just competitive, it's also fair and transparent. We don't do hidden fees, or bait-and-switch pricing to lure you in. Just one low price with quick 1-2 day delivery, guaranteed!
Great pricing is just the beginning of what you get with Pico. We offer options when it comes to how you get your propane. Want convenience and peace of mind? Our Keep-Full automatic propane delivery will let us keep an eye on your propane usage and make a fill-up before you run low. Want more control over when you get your propane? Use our Will-Call service and simply pay as you go.
As we set up shop here in Albuquerque, we'll continue to add to the services we offer. We'll expand our residential delivery service. We'll provide propane tank installation and leasing, as well as wireless tank monitoring.
For our commercial customers, we'll be providing propane services for builders and contractors, delivery of a wide range of commercial fuels, commercial propane exchange services, and more.
Check back with our website regularly to learn more about what services we're offering—and when we begin to roll out even more.
Get the best propane service in Albuquerque with Pico Propane and Fuels! Contact us today to learn more.