Propane Delivery from Albuquerque, NM, to Beaumont, TX and Beyond!
Count on Pico Propane & Fuels for Your Home's Propane Service and Supply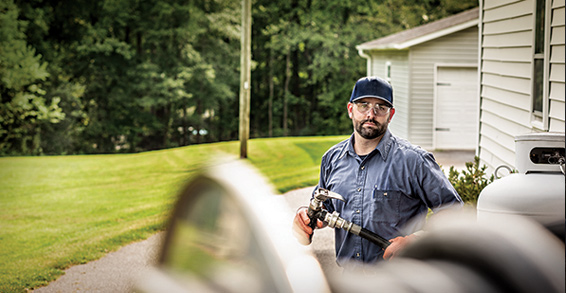 With such a wide service area covering cities, suburbs and remote areas, we realize that our customers have diverse needs for how they get their propane. That's why we give them a choice!
Our most popular propane delivery option is our Keep-Full automatic delivery plan. Customers love it for its ease, convenience and the peace of mind it gives them! Keep-Full is both work-free and worry-free! That's because we monitor your propane usage and use that information to schedule a propane delivery to your home before you run low.
By the way, you get all of the benefits of Keep-Full for FREE! No added fees. No contracts!
propane tank
gauge levels and contacting us to request a delivery. We recommend not letting your tank fall below 30% full before placing an order.
Improve Your Home with Propane!
There are so many ways that propane makes life in your home better. How? Here are just a few examples: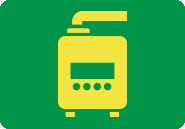 Propane
provides energy-efficient, even heating, whether you're heating your whole home or using space heating.
Using
Propane Water Heaters
is so much more energy-efficient than electric water heaters, and you'll have hot water faster—and for longer!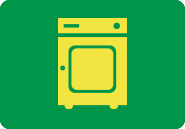 Propane Clothes Dryers
make laundry day a breeze with less wear and static cling, and fewer wrinkles.
Cooking with a
Propane Range
gives you precise and instant temperature control, making whatever you're cooking, roasting, or baking that much better!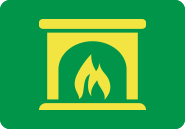 A
Propane Fireplace
provides comfortable warmth at the push of a button—without the hassle of soot, ash or cleanup.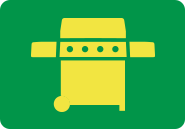 Enjoy our great
Outdoors with Propane
that runs your grill, pool and spa heater, deck and patio heater, outdoor fireplace, fire pit, and more!
But if you want all those benefits, you have to have a propane delivery company that you know will be able to meet those needs. Look no further—Pico Propane & Fuels is that company!
Ensure Your Home Comfort with Propane!
From Central New Mexico through South Texas and into the Gulf Coast, Pico Propane & Fuels gives customers the safe, reliable propane delivery they depend on. Become a customer today!