Propane Powered Backup Generator Sales and Installation in Texas & New Mexico
Keep your home safe and comfortable in any bad weather situation with the help of a propane backup generator.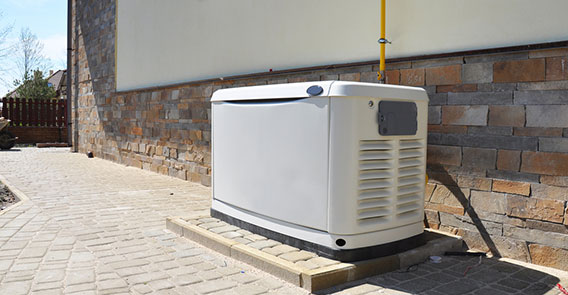 Whether the cause is a hurricane, thunderstorm or downed power lines, when you lose power at your home, it's not only inconvenient, it can be hazardous.But if you and your family are stuck in the dark, you don't have to stay there long when you have a propane whole-house backup generator and lines installed by the equipment experts at Pico!
While portable propane generators are fine for some things, a propane whole-house generator does much more, with better safety and efficiency! More appliances, electronics and equipment are powered, meaning that you can live comfortably through the outage.
Check here for current generator specials.
What are the benefits of installing a propane backup generator at my home?
It Protects Your Home

When the power goes out, so does your home security system. With a propane whole-house backup generator, your home will continue to stay protected.

It Protects Your Family

A propane whole-house generator keeps critical medical equipment like home dialysis machines and electric wheelchairs powered.

It Protects Your Food

You might have hundreds of dollars' worth of food in your refrigerator and freezer, especially if you went grocery shopping shortly before the power outage. Food in a refrigerator can begin to spoil in as little as four hours. A propane whole-house generator will keep your food safe to eat throughout the duration of the outage.

It Keeps Electronics Powered

When you work remotely, do distance learning, or need to keep connected with family and friends, a propane whole-house backup generator means you aren't off the grid, if the power goes out.

No Utility Company Needed

Propane whole-house generators also make off-grid living easier, as they can power key necessities like the refrigerator and lights, so you have peace of mind.
Propane Backup Generators—a Great Investment for your Home!
Whether you need generator installation, generator maintenance or generator repair, contact us to learn more about what a propane generator can do for your home! And don't forget to get on our priority list for new generator sales and installations.