Propane Solutions for Texas & New Mexico Residential Community Systems
Regional developers can make a smart investment by choosing propane!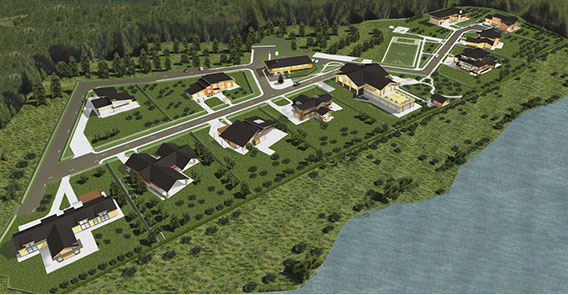 When you're planning and building a development, whether it's condominiums or single-family homes, there's a lot to plan and a lot of choices to make.
However, one choice in particular should be easy, and that is utilizing propane power in your development!
Pico Propane and Fuels has been working with builders and developers like you for decades. We have the knowledge and experience to help you invest in propane for your community.
Why is propane the smarter, more cost-effective choice for new home construction?
Many homebuyers today want gas in their homes for cooking, heating, water heating and more. However, running natural gas lines—then installing it in all the homes—can be prohibitively expensive.
With propane, you also have the opportunity to up-sell amenities, like tankless water heaters, outdoor grills and patios connected directly to the home's propane line, and more! All this, plus outstanding energy efficiency, will make your community stand out against the competition.
The trained, experienced technicians at Pico Propane and Fuels will expertly run propane lines into the homes. We also offer community propane tanks that can be scaled as your development grows.
You can be assured that all of our work is done to the highest standards for safety and quality, and will meet any federal, state or local regulation.
Get Familiar with all Propane Can Do for a New Community!
The propane experts at Pico Propane and Fuels are ready to answer all your questions about using propane in the community you are developing. Contact us today! We'll be happy to help.