Propane Cylinder Exchange & Refill Stations Across Texas and New Mexico
If your propane cylinder needs a quick fill-up, Pico is right nearby to help.
Who uses a propane refill station or bottle dock? More folks than you'd imagine!
Propane cylinders aren't just for BBQ grills, although that's what so many of us think of when we think of propane cylinders. Many people love propane cylinder exchange & refill stations for the convenience of having a full cylinder, and often a spare, for their cookouts. But that's only the beginning of how propane cylinders can be used!
Propane cylinders can also take your outdoor living to the next level. With propane deck and patio heaters, you can hang out in your backyard even when it gets cooler out. Propane outdoor fireplaces and firepits create a perfect spot to get together with family and friends, or with a good book and your favorite beverage.
Do you camp or go RV-ing? Propane cylinders can be used for RV refrigerators, tent heaters, insect traps and camp stoves, too!
Propane cylinders are also used in several businesses for commercial mowers, construction and landscaping equipment, forklifts, portable generators and more.
Visit one of our local bottle docks nearest you!
Pico Propane and Fuels covers a pretty wide swath Texas, including the South and Gulf Coast regions plus Central and Southeastern New Mexico. Whether you're in Carlsbad, NM or Carrizo Springs, TX, or anywhere withiin our service area, we're here for you!
In the neighborhood and need a fill-up? We've got ten (10) available locations for you to choose from: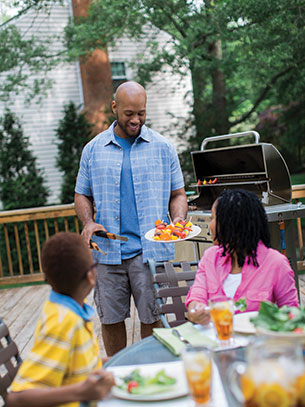 Alvin Bulk Plant — 3619 FM 2403, Alvin, TX 77511
Beaumont Bulk Plant — 6315 Hwy 347, Beaumont, TX, 77705
Bergheim Showroom — 843 TX-46 Unit B, Bergheim, TX 78004
Carlsbad Bulk Plant — 4021 Iron Horse Drive, Ste F, Carlsbad, NM 88220
Carrizo Springs Bulk Plant — 2274 Hwy 83 South, Carrizo Springs, TX 78834
Del Rio Bulk Plant — 3821 Veterans Blvd., Del Rio, TX 78840
Kenedy Bulk Plant — 323 South Sunset Strip St., Kenedy, TX 78119
Mission Bulk Plant — 401 N. Shary Road, Mission, TX 78572
Odessa Bulk Plant — 701 W. 1st St, Odessa, TX 79761
Weslaco Bulk Plant — 811 S. International Blvd., Weslaco, TX 78596
Using our propane cylinder exchange & refill stations is as easy as pie! Just bring your empty cylinders to a location near you, and our propane professionals will properly and safely refill them, or exchange them for full ones that have been carefully inspected so that you know they're safe.
Have questions about our propane cylinder exchange & refill stations, or a location nearest you? Contact us today. We'll be glad to help.