Converting Your Home to Propane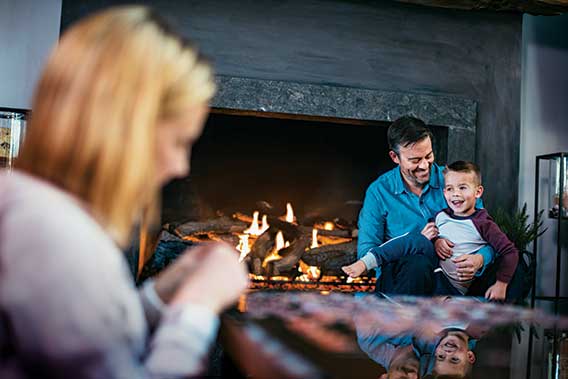 Switch from Gas or Electric—to Propane Heating!
Do you currently use electricity in your home for things like heating, water heating, cooking, clothes drying, and space heating? You may have chosen to do so, and that's well and good—but chances are your home simply came with those existing items already in place.
It's important to be aware that there is another energy source that can do all that for you with better results and better energy efficiency. And compared to oil and electricity, it's the cleanest, greenest option for homeowners just like you. That's right. It's propane.
Why would you go through the hassle of switching though? Well, it's not a difficult task to convert your home to propane for starters! And when you have the experts at Pico Propane & Fuels who can help you through the process, it's basically a no-brainer.
Here's what a propane conversion for your home involves:
Start with Installing a Propane Tank
If you want propane in your home, you'll first need a propane tank. Pico expertly installs propane tanks to the highest safety standards.
We also provide propane tank leasing, so you aren't faced with any big up-front cost in your propane conversion, nor the maintenance and repair responsibilities that come with owning your propane tank outright.
Converting Your Propane Appliances
Even though propane and natural gas are both fossil fuels that burn in similar manners, you'll need to convert your appliances when you make the switch. Because they have different densities and amounts of energy, you must switch out some of the valves and switches to properly control the flow when switching from one to the other.
Most appliances can be easily converted from natural gas to propane, or outright swapped from electric to propane as well. And our team can help with the parts and labor needed to do so. After all, converting your home to propane appliances is a job for the professionals!
Pico sells, installs, maintains, and repairs propane appliances such as water heaters, fireplaces and hearth products, whole-house backup generators, patio heaters, firepits.
Also, a propane conversion can also put money back in your pocket, and not just in the energy savings. There are incentives and rebates available for the purchase and installation of propane appliances, and you may be eligible for federal and state incentives. Our propane experts can help you find all the incentives and rebates you are entitled to, and help you get them!
Getting Reliable Propane Delivery
One of the great things about converting your home to propane is that your fuel source is right there on your property.
Converting away from natural gas means you're no longer at the mercy of a utility and its infrastructure. We offer dependable propane delivery, and the option of our FREE Keep-Full automatic delivery. Pico monitors your propane usage and current weather conditions, then uses that data to schedule a propane delivery to your home before you run low.
Creating the Home Comfort You Dream Of!
Want to learn more about converting your home to propane? Contact us to get started!