Propane vs. Gas, Electricity and Other Fuels
Understand how propane compares to alternative fuel choices!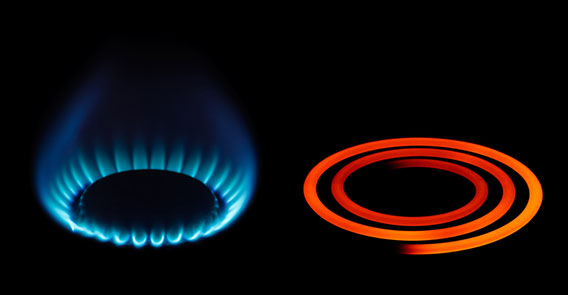 If you're building a new home or doing renovations on your current home, this is an opportunity to upgrade your fuel source.
When you do your research on the energy options for your home, you'll see why propane is the best choice, hands down! Let's run through the advantages that propane has over other fuel options.
Propane vs. Electricity
Propane has a lot of advantages over electricity efficiency, reliability and versatility.
Propane appliances are much more efficient and cost less to operate than comparable electric appliances. It heats your home and water faster, with less energy loss. With propane outdoor appliances like grills and pool and spa heaters, your backyard becomes a destination for entertaining and relaxing.
While there may be a push in some areas for electrification of home heating and comfort equipment, the electricity grid is not what you'd call reliable. With propane, your fuel is right there at your home, available even in the midst of the worst weather the southwest throws our way. Plus, with a propane whole-house standby generator, your home will be safe and comfortable when the electricity grid fails yet again.
Propane is also better for the environment, because it burns cleanly and is energy efficient. In fact, you can reduce your carbon footprint with some appliances by 50% or more when you use propane instead of electricity!
See For Yourself: Propane vs. Electricity!
Propane vs. Natural Gas
There are a lot of benefits to using gas-powered appliances in your home.
But depending on where you live, natural gas may not even be available. Even if it is, connecting with the natural-gas lines in your community could be a prohibitively expensive endeavor. With propane, your supply is at your home, no matter where your home is located. You never have to worry about interruptions in your supply, as happens so often, and dangerously, with natural gas. You also don't have to deal with a large out-of-town utility company. Instead, with Pico Propane & Fuels, you get responsive, courteous service!
Enjoy reliable, safe propane delivery. Become a Pico Propane and Fuels customer today!