What Is A Propane Tank Lease?
Written on: September 5, 2023
Learn Why Renting Your Tank Is a Winning Proposition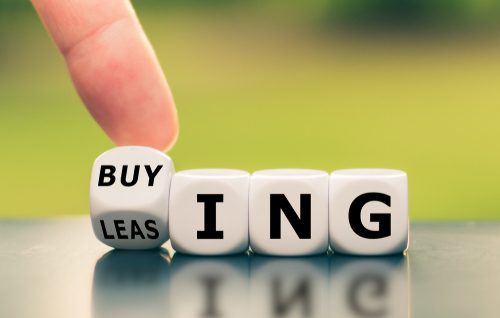 Have you've added appliances or built an addition onto your home? You might need to buy a larger propane tank to meet your needs. Is your current tank old and can no longer be certified? Or maybe you've bought a new home: If the previous owners leased their tank and you want to switch to a different provider, you'll need to buy a new tank or lease one from the provider you choose. These are the most common reasons you might need to think about getting a new propane tank.
You might be wondering if there are benefits to owning vs leasing a tank. The fact is, there are benefits and downsides to either option. But no matter what you need, Pico can help you navigate your choices and find the solution and the best tank for your situation.
Benefits of Leasing a Tank
When you lease a propane storage tank from Pico, you can rest assured we will provide safe, expert installation of your propane storage tank, make sure all your appliances are connected correctly, and provide a safety certification for your home. In addition, all the maintenance is our responsibility. We'll take care of regular inspections, too. Since it's our tank, you can be sure we'll take good care of it for you. And if your needs change and you need a larger or smaller tank, we can help you with that, too. And when you need a propane refill, you can count on us for prompt, reliable, safe and courteous propane delivery.
Benefits of Buying a Tank
The only real benefit of owning a tank is that you aren't obligated to buy your propane from the owner of the tank. And, if you sell your house, you can include the tank in the sale—and the buyer can choose their own dealer.
If you plan to switch propane suppliers often—which is a bit of a hassle if you think you may save a few dollars—then owning a tank could be right for you.
Downsides of Owning Your Tank
When you own your tank, you need to pay for maintenance and inspection, and you're responsible for repairs if there's a leak or other problem. And you will probably have to pay someone for this work, because care and maintenance of a propane storage tank is not generally a DIY job, other than visually monitoring for corrosion. You'll also have to pay to replace the fuel you lose if there's a leak—something you wouldn't be responsible for with a leased tank. You also have to pay for a new tank if you need a larger one, and pay for the removal of the old one.
Why Size Matters
It might seem obvious why having a tank that's too small is problematic: you'll need to order propane too often—or risk the cost and hassle of runouts. But there are few upsides to having a tank that's far bigger than you need. Sure, you'll need less frequent fill-ups, but, a bigger tank is, well, bigger: you'll need space to bury it. Or, if it's above-ground, a huge tank can be less attractive. Today's propane tanks are designed to withstand the elements for 30 years or more before they need to be replaced. Some aluminum and composite cylinders can last even longer. If you're sure your needs won't change, and you won't need a larger tank in a few years, maybe it's an investment you want to make. When you lease a tank from Pico, we can set you up with a bigger (or smaller) tank if your needs change with far less headache and expense.
The Bottom Line
The only real downside of leasing a propane storage tank is that you are committed to buying propane from the company you lease from. But when you work with a great, local company that puts customer service first, it's likely you'll be happy with your choice. There's a reason homeowners and businesses across Texas choose the Pico team. We can make selection, installation and maintenance of your tank easy. And we'll provide reliable propane delivery services, too.
Contact us for more information today—and ask about our convenient Keep Full automatic delivery service and wireless tank monitoring!